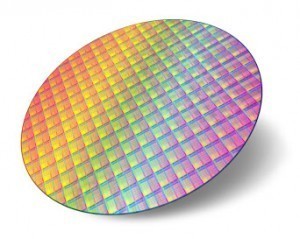 Verified Market Research recently published a report, "GaN Semiconductor Device Market" that sees the Global GaN Semiconductor Device Market valued at USD 1.63 Billion in 2020 and is projected to reach USD 5.53 Billion by 2028, growing at a CAGR of 16.53% from 2021 to 2028.
Global GaN Semiconductor Device Market Overview
Manufacturers are focused on making improvements to the GaN technology, which is a significant growth driver for the Global GaN semiconductor market. The first gallium nitride power device was released by International Rectifier in 2010 followed by the introduction of the first 6-inch GaN-on-Si Epiwafers in 2012.
Some industry players are also focusing on Collaborations and Strategic Partnerships for the development of the GaN technology are also taking place. For instance, Toshiba Corporation has developed a gate dielectric process technology to reduce variations in characteristics such as the threshold voltage of GaN power devices and improve their reliability. Various research organizations such as The Air Force Research Laboratory, Max-Planck-Gesellschaft, and Helmholtz Association are emphasizing the development of GaN technology.
COVID 19 has briefly affected the market, with European giants such as ST Microelectronics and Infineon briefly scaling down production. Increasing adoption of GaN semiconductors in the manufacture of 5G base stations is expected to drive the market in the forecast period.
Key Developments in GaN Semiconductor Device Market
• In Februaru 2021, Xiaomi Mi GaN Charger Type-C 33W launched in China for ¥79 ($12). This charger with model number AD33G only comes in white color and features a USB Type-C port, instead of USB Type-A.
• In October 2020, NXP Semiconductors opened a $100 million gallium nitride (GaN) fab extension inside its Chandler, Arizona-based factory. The new facility will produce 150 mm (6-inch) GaN radiofrequency (RF) 5G base station power amplifiers.
The major players in the market are Cree, Inc. (U.S.), Efficient Power Conversion Corporation (U.S.), Fujitsu Ltd. (Japan), GaN Systems Inc. (Canada), Infineon Technologies AG (Germany), NXP Semiconductor N.V. (Netherlands), NextGen Power Systems Inc. (U.S.), Qorvo, Inc. (U.S.), Toshiba Corporation (Japan), Texas Instruments Incorporated (U.S.) among others.