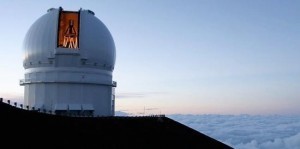 IMIR Market Research Market Research released a new report on Adaptive Optics Market, forecast for 2022-2028, covering all aspects of the market and providing up-to-date data on current trends.
Global Adaptive Optics Market size was valued at USD 620.09 Million in 2021 and is projected to reach USD 8155.36 Million by 2028, growing at a CAGR of 41.03% from 2021 to 2028 according to a new report by Intellectual Market Insights Research.
Adaptive Optics Market Size, Share & Trends Analysis Report By Component (Wavefront Sensor, Control System, Wavefront Modulator, Deformable Mirror), By End User (Biomedical, Defense and Security, Astronomy, Industrial & Manufacturing, Consumer devices, Communication), COVID-19 Impact Analysis, Regional Outlook, Growth Potential, Price Trends, Competitive Market Share & Forecast, 2022 - 2028.
The outbreak of Russia-Ukraine War and COVID-19 has positively impacted market growth. Due to lockdowns across the globe, app downloads increased for industries such as education, e-commerce, and remote work. Thus, an increase in the rate of downloading mobile apps is expected to drive market growth in the current situation. In-app advertising is getting more affordable and can provide a broad reach across the various audiences in the lockdown. In addition, the high installation of health and fitness app is expected to drive market growth during pandemic situations.
Key players:
Thorlabs Inc.
Teledyne e2v Ltd.
Iris AO, Inc.
Phasics Corporation
Boston Micromachines Corporation
Northrop Grumman Corporation
Adaptica S.R.L
Active Optical Systems, LLC
Imagine Optic SA
Benchmark Electronics, Inc.