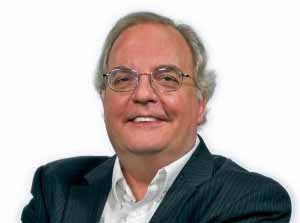 Andrew (Andy) Charles Wilson passed away in the UK on April 7, leaving a deep hole within the vision community. Andy was the beloved twin brother of Novus Light's senior editor and imaging expert, Dave Wilson.
Wilson graduated in 1984 from Warwick University in England with a Bachelor of Science degree in physics.
His career as a journalist spanned more than 30 years. He helped launch Vision Systems Design and was its founding editor. He was the only journalist to receive the Automated Imaging Association's achievement award in 2013. After he retired in 2016 and moved back to the UK, he continued to write for VSD.
Andy is remembered for his deep knowledge of imaging technology as well as for his sense of humor, which included swapping places with his identical twin brother, making people think they were seeing double.
Our thoughts go out to his family as well as to the entire vision community, which has been deeply saddened by this loss.