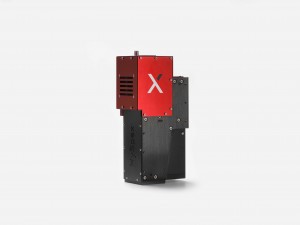 Hyperspectral imaging is one of the most talked about technologies these days, mainly due to the wide range of problems it can solve, but not all hyperspectral imaging systems are created equally. HySpex, the leading brand in hyperspectral imaging, has been forging a path forward in the industry with optimal performance at the forefront.
The new HySpex SWIR-640 is no exception, offering 640 spatial pixels and 360 spectral bands, while maintaining the spectral fidelity and optical quality for which HySpex is renowned.
More accurate detection, more usable data
A common problem faced by many users of hyperspectral imagers is aspects of optical systems propagate errors into data which can affect its interpretation. The state-of-the-art SWIR-640 camera, with its sharper optics and PSF (Point Spread Function) of 1.2 pixels in the field of view and for all wavelengths, reduces spatial and spectral misregistration to less than 10%.
This is crucial considering any errors over 10% of a pixel negatively affect material discrimination and pixel classification due to nonlinear contributions from neighboring pixels. Additionally, because errors from other systems can be up to or exceeding 50% of a pixel, the user must have more pixels covering the target of interest and even so, are still affected by contributions of neighboring pixels making these systems neither stable, nor repeatable.
"HySpex´s vision has always been to offer the highest quality and easiest to use hyperspectral imagers in the world. By minimizing spectral and spatial misregistration errors, HySpex users can now capture even more usable and actionable data at the single pixel level," says HySpex CEO Trond Løke.
Low error results in more effective pixels and far greater accuracy in detection, making the SWIR-640 the most exciting hyperspectral camera on the market today at a lower price per effective pixel.
Who is the SWIR-640 for?
The SWIR-640 can be used in all field, lab, and airborne applications. It is ideal for high-end researchers and commercial operations working in geology, vegetation, military, mining, food-quality and other fields where the accuracy and reliability of imaging data is crucial.