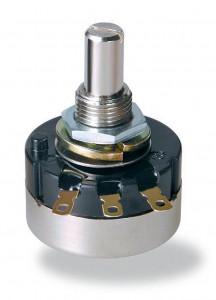 IHB Consulting & Trading is a pan-European distributor of hermetic metal housings, optical microlenses and other electronic components. Holger Berthelsen founded the company in 2013. Jose Pozo, EPIC's CTO, had the opportunity to talk to him about his start and the launch of the German-based distributorship.
Early career
After graduating with a BA in Business Administration from the Copenhagen Business School in 1983, Holger had various sales jobs in Denmark in the electronics industry. He then moved to Germany to work for a distribution company specialising in active and passive components, and in 1988 he was hired by TDK as a Product Marketing Manager.
At that time, although TDK was best known for tape cassettes, 70% of the company's production was in electronic components, mainly passive components related to ceramic and ferrite material. He stayed with TDK for the next 7 years, starting in sales and marketing, and then moving into managing the accounts of the big telecom players, like Phillips, Nokia, Siemens and also Sony Erickson. In the early 90s, as part of TDK's strategy to bring factories closer to the European market, Holger was sent to Hungary to help set up a new manufacturing facility.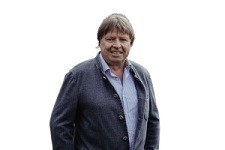 But in the mid-90s, the boom in mobile phones led the big companies, like Siemens like Nokia, to move their production to China. However, as the decision making stayed in Europe, TDK needed a European face in China to resolve any problems. As a result, Holger was asked to move to Shanghai and later to Hong Kong, as a product marketing manager for RF components.
In 2005, while Holger was enjoying life in Hong Kong, he was approached by the Danish company, Ole Wolff, a manufacturer and distributor of high-quality transducers, who wanted him to help them get things moving in Asia. As TDK were thinking about moving him somewhere else and with his family preferring to stay in Hong Kong, Holger accepted the offer and spent the next two years as Sales Director for Ole Wolff Asia Ltd
By 2008, after working as an employee for 25 years, bringing in profits and customers for other people, he started to think about doing something for himself. Accordingly, he accepted an offer from a Chinese company to co-found a new company distributing acoustic components.
Unfortunately, things didn't work out as planned, and in 2010 he returned to Germany to work as a Regional Sales Manager, firstly for Lite-On Semiconductor Corp and then in 2011, for American Technical Ceramics (ATC). But in 2012, ATC completely reorganised their sales organisation in Europe, and Holger was made redundant. It took about 2 years to define strategies and realign new concepts and ideas for establishing a new company.
IHB Consulting & Trading eK
Suddenly finding himself unemployed, Holger decided to make another attempt to set up his own distribution company. He had connections in Asia and China and a wealth of experience in the sales and marketing of high-tech passive products. He also knew that to be successful in the German market he would need to find really special, innovative products and that those products would have to come from small companies in Asia. In this way, he could use his knowledge of Asian culture to provide a bridge between European customers, who found it difficult to deal with Asian suppliers, and Asian suppliers who knew nothing about the European market.
Having found his first products at an exhibition in France, in 2014 Holger incorporated IHB Consulting & Trading with himself as CEO. The products in question were produced by the Korean company Metal Life and comprised small gold boxes in the form of hermetic packages on which compound semiconductors could be mounted. These hermetic packages were unique because they met the three key requirements of the laser market: they could get rid of heat very quickly, they had a hermetic housing, and a surface for wire bonding. Holger successfully negotiated distribution rights for Europe and has never looked back.
Company development
In addition to Metal Life, IHB now represents 10 Asian suppliers including Sunny (Chinese) for laser module and metal hermetic packages; MPNICS (Korean) supplying micro lenses and can/chip lens products; Cosmos Tocos (Japan) a manufacturer of Trimmers, Sensors; and Greencon (China), a manufacturer of Connectors just to mention a few. Others can be found in the Line Card.
Sales have increased every year, even during COVID and Holger puts his success down to the following factors:
Being persistent: Having found niche products and their applications, the next step is to find customers, basically by cold calling. This requires a disciplined and persistent approach, sometimes working a 14-hour day.
Win/win/win: For Holger this is basic throughout the whole distribution industry. It's not so much about win/win because being in the middle, between the supplier and the customer, the distributor has to ensure that all three win something.
Having a plan B: As a distributor, you are dependent on market movements, so it's important to understand the market and how your customers' needs are changing. If a product suddenly breaks out onto the market, it's important to react quickly and be ready with plan B. This was the main reasons why IHB weren't affected much by COVID because in 2019, they developed a Plan B for 2020 with new products and projects.
Choosing the right products: Although you can check the data sheets and make your own checks, there is no substitute for visiting the factory to see how the product is made. IHB interacts actively with their suppliers and visits them two to three times a year. This is especially important with the Chinese who are very resourceful in finding a way around what you actually want. They have a different way of approaching things, and if you don't control the process from the beginning, they will find a way to do it and then quality issues can arise.

Understanding Asian culture: This has made a big difference to the company and enabled IHB to bring a huge value to the semiconductor laser industry. As he explains, people in Asia particularly the Chinese, will not do business unless they see you as a trusted, long-term partner. Most European companies find it difficult to establish these types of trusted relationships due to a lack of understanding of Asian culture and the Asian mindset. For this reason, Holger offers the following tips for European companies looking to do business in Asia:
Family: For the Chinese, the family is the most important thing. They always mix business and their private life, so you need to be prepared to open up and talk about your family with your counterpart.
Get to know people on a personal level: You will need to get drunk with them once or twice because the Chinese won't trust you until they've seen how you handle alcohol. You must also go out to restaurants and talk about your personal life and ask them about theirs.
Show interest in their culture and traditions: Try to observe their culture and the way they do things, like making a toast, and learn simple words like 'cheers' and how to greet people. These small things will show you're interested in their culture and traditions, which for the Chinese is essential for engendering trust.
Know who the decision makers are: Going on a sales visit to China and giving what you think is a successful presentation, won't have any effect unless the decision maker is in the audience. You may get assurances of future orders or enquires, but nothing will happen unless they are instigated by the decision maker.
Don't be too direct: If you're too direct or specific, they will always say 'yes'; but this 'yes' is actually a 'no' and you won't hear from them again. For the Chinese, saying 'no' is considered impolite and the same goes for you: instead of a saying 'no', use something less direct, like 'we'll have to think about it'.
This cultural knowledge has enabled Holger to build up trusted relationships with all his Asian suppliers, which proved enormously beneficial during the COVD pandemic. While many European companies were experiencing difficulties sourcing components form China, Holger was able to use his personal contacts to bring components, like IC active components, microprocessors and flash memory over to Europe with only some minor delays, and in fact, is still able to do so.
If you started again, what would you do differently?
"On a personal level, if I could have had my eyes lasered back in 1980, I would have become a pilot for the Danish Air force. From a professional perspective, I'd set up my own company earlier. I'd always thought about it, even working for TDK, but I didn't have the confidence then to take the plunge. But as they say in Asia, what's important is not the goal but the way you achieve the goal. In my case, since the 80s, I've followed a series of defined steps to get where I am now, a bit like sakes and ladders - sometimes up and sometimes down."
What advice do you have for the next generation of entrepreneurs?
"First, one of the biggest thing's we are missing is personal interaction and many people seem afraid of speaking with each other face-to-face. So, don't be too digital and rely too much on social media or webcams – instead, develop a passion for meeting people, understanding and talking to them in person.
Second, if you start up, you must be persistent, have a strong character and not be afraid of some disappointments.
Third, it's important to learn how to really listen to your customers so you can understand exactly what they want and need.
Finally, if you want to succeed in Asia, you will need a good understanding of Asian culture."
Written by Jose Pozo, Chief Technology Officer at EPIC (European Photonics Industry Consortium).