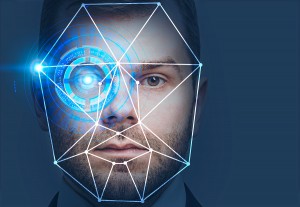 The global image recognition market size is expected to reach USD 109.4 billion by 2027, according to a new report by Grand View Research, Inc. The market is anticipated to expand at a CAGR of 18.8% from 2020 to 2027. Image processing and recognition have evolved with numerous powerful applications, such as security and surveillance, and medical imaging that have created a great value from a business perspective. Functions of figure identification, such as facial or object recognition, visual geolocation, barcode reading, and automated driver assistance, among other industrial automation-related functions, have demonstrated the versatility of this technology. When combined with AI, this technology has begun to create valuable growth opportunities in several verticals, such as gaming, social networking, and e-commerce. For instance, Twitter and Facebook, two major platforms in the world of social networking, have benefited from the technology in terms of audience engagement as they have created a more connected experience by encouraging users to share images and tag their friends.
Key suggestions from the report:
Automated image organization offered by cloud-based applications and telecom companies is one of the most popular uses of the technology that has improved user experience and drawn the customers' attraction toward this technology
Several benefits, such as better security and automation of identification, are the factors encouraging the implementation of facial recognition at major public spaces or events
Advent of large-scale cloud-hosted AI and machine learning platforms offered by tech giants, has led to the development of image processing software with multiple functions such as facial and object recognition, and landmark detection
Growing integration of digital image processing and mobile computing platforms in various applications such as digital shopping and document verification are propelling the image recognition market growth
Key players in the market are Attrasoft, Inc.; Google; Catchroom; Hitachi, Ltd.; Honeywell International Inc; LTUTech; NEC Corporation; Qualcomm Technologies, Inc.; Slyce Acquisition Inc.; and Wikitude GmbH; among others.