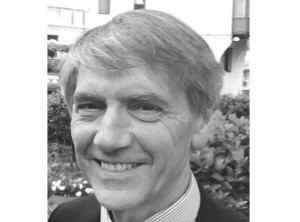 Paul Steven Kenrick, founder of Optarius and OptoSigma, and former CEO of Melles Griot, died on 21 July 2017, aged 73.
With a BSc degree (Hons) in Physics from Sussex University UK, Kenrick began his career as a Research Officer at SIRA UK, working on thin films, microscopy and optical testing. At Ealing-Beck in Watford he set up an OTF lab. He moved to Ealing in Massachusetts USA in 1977 as Project Leader to develop the EROS 200 MTF System and as Catalog Development Marketing- and General Manager. In 1980, Dick Griot, co-founder of Melles Griot, discovered the "soft spoken, intelligent" Kenrick and persuaded him to become General Manager of the Irvine based catalog operation. He became CEO of the Melles Griot global operations after the company was acquired by J. Bibby & Sons.
In 1995, Kenrick founded OptoSigma in Santa Ana, California as US-branch of the Japanese opto-mechanics manufacturer Sigma-Koki. Kenrick revitalized the former Ealing Optics Catalog as Divisional Vice President of the Coherent Auburn Group, became Commercial Director of Corning OCA and subsequently CEO of Gooch & Housego. Upon returning to the UK in 2000, he founded Optarius, an internet optics catalog company.
Kenrick was a member of various optical associations and the Institute of Physics. He also was an avid leisure pilot who obtained a glider pilot's license at school and a light aircraft pilot's license in California. Kenrick has been a high-frequency world traveler throughout his life. He was a skilled team leader, renowned for his clear analytic thinking and accurate formulations.
Kenrick died after a short illness. He was married for 50 years and leaves his wife, three children and eight grandchildren.