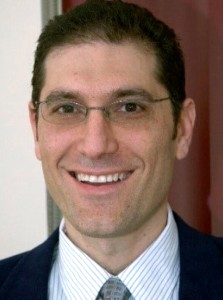 In this interview, Jose Pozo, EPIC's CTO talks to Itai Vishnia, CEO of PLX Inc., a leader in monolithic optics for the defence, aerospace, and commercial industries. PLX's proprietary Monolithic Optical Structure Technology (M.O.S.T.tm), integrates complex optical elements into compact monolithic structures, achieving exceptional accuracy and stability under severe environmental conditions. Some applications where PLX products are used are in metrology, boresighting, beam delivery/steering, long path spectroscopy, interferometry, machinery and optical alignment as well as lidar where miniaturization techniques are used. PLX Inc. is located in Deer Park, New York (US).
Early years
Born and raised in Israel, Itai spent three years serving in the Israeli Defense Forces. His experience in the military instilled in Itai discipline and an appreciation for organizational structure which has since proven useful for developing and running a company.
After concluding his military service in 1991, Itai attended Technion, the Israeli Institute of Technology, to pursue a four-year degree in Opto-Mechanical Engineering. During the course of his studies, Itai worked part-time for Duma Optronics, which at that time was a start-up operating from a small lab in a converted shop. As he recalls, it was challenging work, but also a great deal of fun to learn to create something from nothing; for example, by converting obsolete optical equipment into something useful and productive.
In 1996, Itai was recruited by PLX, then a family-owned business based in New York with links to Duma Optronics. Since the 1950s, PLX had been producing domes, lenses and other optical equipment for NASA and the US military. Itai was hired as a mechanical engineer, was quickly promoted to Operations Manager and, five years later, to COO - a position he held until becoming CEO in 2019.
Career milestones
At the outset of his tenure at PLX, in collaboration with key customers and suppliers Itai focused on building a set of operational procedures to improve performance and make the business more efficient. These included introducing a completely automated ERP system to collect, manage, and interpret data from their many manufacturing and business activities and creating an ISO 9001-level quality manual. Afterwards, Itai became intrinsically involved in the development of PLX's core technology. Among many accomplishments in a rich and rewarding career, the following stand out to Itai as particularly noteworthy:
The Development of M.O.S.T.: At the end of the 1990s Itai came to recognize that PLX's retroreflectors and optical components would have a much greater market impact if the company focused on the monolithic method of manufacturing, whereby all the elements of a complex optical setup are combined into a single monolithic unit. This process, later named M.O.S.T (Monolithic Optical Structure Technology), provided their products with enhanced optical stability and improved resistance to shock and vibration. This made PLX much better equipped to deal with high level assemblies and support multiple applications. The company has since developed M.O.S.T. for use in a wide range of products including interferometer configurations, laser cavities, beam dividers, beam delivery systems and boresighting instruments.
Boresighting Applications: PLX's Boresighting Verification Technology provides considerably enhanced targeting capabilities by enabling alignment verification of the hardware's optical axis and aiming device with sub-arc second accuracy. The systems are extremely stable, even under the harshest levels of vibration and shock, such as helicopter flight and battlefield conditions. PLX's boresighting technology has two key features. First, there is the option of performing inflight boresighting as opposed to ground-based boresighting at calibration points. Inflight boresighting allows continuous, real-time calibration of the fire control system to adjust for any mechanical errors due to drift of the cameras in the vehicle, be it a helicopter, a tank, or a jet. This enhances the accuracy of the fire-control system and considerably reduces the repair cycle. Secondly, the PLX boresighting module never needs to be removed for its own re-calibration. As Itai is quick to point out: "This is the true value of M.O.S.T., you can produce something that's static, doesn't require maintenance, and has a fixed sub-arc second accuracy".
The partnership with Lockheed Martin: Getting on Lockheed Martin's Apache Arrowhead platform was a significant leap in both Itai's career and for PLX's development, because it demanded a near tripling in the Company's optical assembly production and provided the impetus to improve management processes.
Lidar: In 2016 PLX was contracted to supply LTHRs to be used as part of the Alignment Monitoring and Control System (AMCS) of NASA's satellite mission for measuring the earth's ice sheet elevation, sea ice thickness, land topography, vegetation characteristics, and clouds. NASA has a long-standing policy of developing all their technology in-house. But when it came to lidar alignment for the AMCS embodied by PLX's Transfer Hollow Retroreflectors (LTHRs), NASA chose to partner with PLX first because PLX held the patents to the technology; and secondly, because NASA concluded it would take too long to reach the same accuracy, stability and resistance to harsh environments that PLX had achieved with their systems. As Itai says: "The ATLAS programme is a good example of how you can take advantage of LTHRs for in-situ, in-flight alignment of multiple optical axis, telescopes, LRS (Laser reference system /star-tracker), and the laser that goes to ground".
Uncompromised accuracy: To guarantee that their optical systems remain constantly aligned for a wide range of temperature, pressure and vibration conditions, PLX has had to implement various processes to ensure uncompromised alignment. By default, PLX uses matched-CTE materials. For example, some of their interferometers have a zinc-selenide (ZnSe) beam-splitter and compensator, combined with BK-7 mirrors producing very close alignment. If the CTEs are close enough, the optical elements can be combined in a patented sandwich-like structure, such that they are permanently joined. With this robust method, these invariant optical systems' operation is equivalent to a plug & play environment. Accuracy is also a function of thermal dependency: the lower the thermal dependency, the higher the accuracy. For this reason, PLX carries out a very thorough Finite Element Analysis (FEA) on each of their products to ensure that their systems fully match their customers' specifications.
Future application fields
Nanosats and CubeSats: The space market is heading towards nanosats and CubeSats for miniaturization and lower costs. These devices are advantageous as they comprise stable and passive elements that obviate the need for dynamic elements that require compensations, cooling and heating.
MEMS: Another area of exploration are micro-electro-mechanical systems (MEMS) that combine passive and dynamic components. The integration of MEMS technology will be key for working with beam steering benefiting from static lateral transfer hollow retroreflectors (LTHRs) that have sub-arch second accuracy.
Metal line of optical assemblies: The metal line of optical assemblies is of interest to PLX as it will allow the company to apply M.O.S.T. features to metal materials but with a much higher temperature range. This will allow environmental on-line monitoring, for example, having in-situ spectroscopy inside chimney stacks where temperatures can reach 400ºC.
Developing the boresighting platform: In the defense arena, it is all about going for more miniaturization while simultaneously being able to integrate multiple optics and maintain accuracy in harsh environments. PLX's track record in producing these types of cost-effective solutions makes the company well-suited to be an innovator in this market.
Free Space Optics (FSO): Itai believes that FSO (wireless transmission of data via light) and the atomic clock will make a significant contribution to the development of their technology. In particular, FSO will be useful for applications where the interrogator is remote, e.g., on an aerial vehicle, and the communication needs to be covert, e.g., getting data from concealed unattended ground sensors.
Metrology: In the commercial arena, PLX will continue to focus on metrology. In this regard, they are currently working with two companies on novel solutions that emphasise laser- based remote testing using the company's integration capability and the stability of their optical assemblies.
If you started over, what would you do differently?
"Most of the things I've done have fortunately worked out for the best, especially combining study with working in the start-up environment early in my career. In hindsight, I know that the excitement that comes with youth can take you to places where you waste your time, because you're hungry and also a bit naïve. So, if I were starting again, I'd try to be more clear-headed and unwaveringly focused in achieving my goals; which coincidentally is the same advice I give to our young engineers".
What advice do you have for the next generation of CTOs and CEOs?
"First, the best route to success is to get practical experience in industry while you're still studying".
"Second, the best way to lead and to command respect is by example: this means rolling up your sleeves and taking a hands-on approach. You can't tell people what to do if you don't have the knowledge and know-how to do it yourself".
"Third, because our industry is highly active and competitive, it really pays to get out and talk to people at summits, trade shows, conferences and discussions, like the ones organised by EPIC. In this way, you'll know what's really going on in the industry and you'll be able to recognize trends and leaders in the industry.
Written by Jose Pozo, Director of Technology and Innovation at EPIC (European Photonics Industry Consortium)