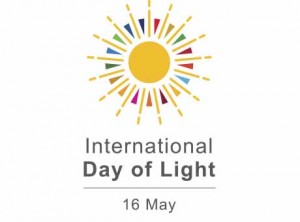 During a time when access to information and connectivity is more important than ever, light science and technology is providing efficient and affordable solutions to current global challenges. On 16 May, we celebrate the International Day of Light and the light-based technologies that drive cleaner energy, sustainable farming, high-speed connectivity and better diagnostics and treatments. Leaders in the field have released new articles that describe the role of light and technological advances in those areas to celebrate the International Day of Light, 16 May 2020, a global initiative that serves to enhance society's appreciation of light and its role in science, culture, art, education and sustainable development.
The authors include Nobel Laureate Donna Strickland, University of Waterloo, Canada; Juergen Popp and Ute Neugebauer, Leibniz Institute of Photonic Technology e.V. Jena, Germany; Cather Simpson, University of Auckland, New Zealand; and Imrana Ashraf, Quaid-iAzam University, Pakistan.
All are encouraged to celebrate the International Day of Light through the campaign at lightday.org/seethelight, view and share the video and join the conversation on all social media channels using #SEETHELIGHT. The date of 16 May was chosen for the International Day of Light because it was the day that Theodore Maiman demonstrated the first laser in 1960. It recognizes the visible impact of science and engineering and their contributions like the laser.