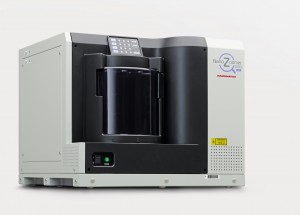 The EU IVD regulation is challenging medical equipment manufacturers to review and update their instruments to address concerns amidst patient safety and transparency by May 2022. Hamamatsu Photonics can now provide assurance that its solution and services respond to the latest regulations.
Hamamatsu Photonics built and integrated its knowhow into the NanoZoomer Slide scanner system providing a stamp of reliability.
The NanoZoomer S360MD Slide scanner system (C13220-21MDEU) is no different, also offering excellent image quality and high-speed scanning ideal to support primary diagnosis applications. The image acquisition software (NZAcquireMD) and the image viewing software (NZViewMD) allow users to easily create, view and perform quality-checks on whole slide images.
Behind the hardware and software, clinical customers will find trained specialists supporting them through the adoption of new workflows. In fact, trainings and technical support are in place to ensure a smooth transition whether it is integrating a new scanner model into your workflow, or changing from manual to digital pathology.
Please contact Hamamatsu Photonics for any questions concerning the NanoZoomer S360MD Slide scanner system (C13220-21MDEU) or concerns around the IVDR transition. The NanoZoomer specialists' team will be able to support.