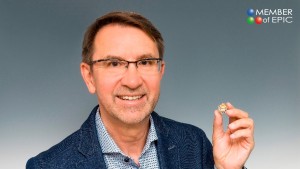 In this article, Jose Pozo, EPIC's CTO, talks to Karsten Droegemueller, co-founder and Managing Director of IX-CAD, a leading provider of advanced engineering design services and test solutions for high-speed digital communication.
Early career
Following a Diploma in Microwave Circuits and Fiber Optics Technology from the Technical University of Braunschweig in Germany in 1984, Karsten began working as an R&D Engineer in Siemens' Central Research Photonics Department in Munich. Although the work was initially interesting and he gained valuable experience in writing publications and making presentations, after 12 years in pure research, Karsten wanted a new challenge and in 1996, he moved to Siemens' Fiber Optics Business (later sold to Infineon) in Berlin.
For the next four years, he worked as a Project Manager for Infineon Technologies and oversaw the first parallel optical link (PAROLI) for the international market. This was another important learning experience as Karsten had direct contact with big international players like Fujitsu and Sun Microsystems and he was able to learn a lot about intercultural behaviour. As he recalls: "Fujitsu was completely hierarchical and I had one person to whom I sent reports and he distributed them inside Fujitsu, whereas Sun Microsystems had 12 people in parallel. It was completely different, but a very exciting time and I learned things which could use later on as a CEO".
At Infineon, Karsten had responsibility for his own products and budgets and for negotiations about costs, times and specifications and was also permanently traveling. While the work was stimulating, it was extremely exhausting and with the birth of his first child in 2000, he decided to move back to Munich to work for the start-up Aifotec Fiberoptics as Director R&D Electronics. Unfortunately, although Aifotec started to grow rapidly, after the New York twin towers attack in September 2001, they lost contact with US banks and investors, and three months later, the company went bankrupt.
IX-CAD
Karsten's next job was as an independent consultant with Schott Glass AG, which was looking for someone to develop cost effective, hermetic sealed packages for high speed fibre optics applications. For the next two years, Karsten worked almost exclusively for Schott and developed their first 10Gbit/s TO-Header for electronic packaging. With Schott as his main customer, Karsten was able to exploit other business opportunities and to secure investment for his own company, IX-CAD, which he set up in 2001. IX-CAD is based in Eichenau, Germany.
The idea behind IX-CAD was for Karsten to use his experience and unique know how in RF and fiber optics to offer products and engineering design services to enable small and midsize companies to develop high-speed digital applications for fiber optic communication.
Company development
With his specialist knowledge of RF packaging and high-speed path design using EM-Field simulation tools, in 2004, Karsten introduced an XFP Compliance Test Board kit, and in 2007, a 40Gbit/s DQPSK system at CoreOptics (now Cisco).
In 2009, the company launched a 25Gbit/s TO-Header and in 2011, IX-CAD reached its first milestone with a TOSA and ROSA for 100Gbit Ethernet in 2011 for the US Company Lightwire. Lightwire was bought by Cisco as well as a major European customer. The TOSA and ROSA has since become a long running product. Their second milestone was when Schott confirmed they had sold 1 million pieces of the product that IX-CAD had developed - a truly remarkable achievement in the field of photonics.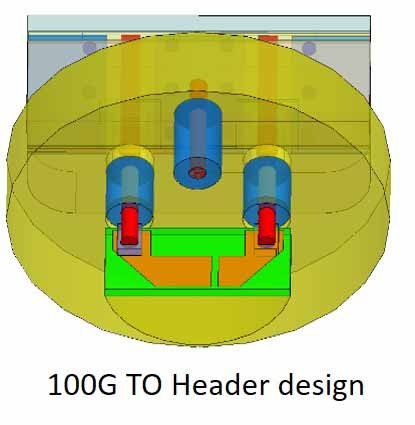 Current products: Today, IX-CAD supplies two types of products: Bit Error Rate Testers for 100G Ethernet (C-BERT) for high-performance and cost-effective testing of components and transmission systems; and off-the-shelf Evaluation Boards for evaluating the performance of components.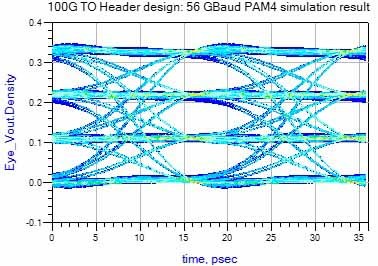 Services: Rather than a trial and error approach, which is not cost effective and too slow for multi-gigabit designs, IX-CAD's design method involves building virtual prototypes in professional RF simulation tools to evaluate performance before expensive hardware is manufactured. The benefits of this product development process are reduced costs, increased probability of first pass success, and a faster time to market.
After more than 35 years in the industry, Karsten firmly believes that everything needs to be tested because only then can an end product be guaranteed to work in the field. For this reason, cutting corners, for example, by only testing DC values in the assembly process or avoiding RF testing after packaging can be risky.
Because most customers want to be in control of their own testing processes, IX-CAD does not have its own in-house test equipment. Instead, what IX-CAD does is to design the tools to enable customers to test their products for new upcoming markets. This requires working closely with devise manufacturers and assembly houses. A high-speed transceiver, for example, needs to be assembled in such a way that it can be tested, which calls for knowledge of the tolerances for adjusting the fibres. Similarly, testing modulators requires strong cables and the widening of RF tracers to connect the device to measurement equipment. In the same way, the design of an evaluation box for packaging is based on knowledge of connectivity and how to bring speed to the board.
In addition to providing design tools, IX-CAD supports its customers with advice on how to interpret test results and eliminate any bugs in testing process.
The future
With an eye on retirement, rather than grow the company, Karsten plans to continue working alone within a network of fellow consultants with the aim of increasing speed with designs for 50Gbit/s in a tiny TO-Header design. But as he points out, this in itself will be an achievement: "When I was a student, we dreamed about integrated optics but now it's a reality. The number of pins and functionalities are increasing, and as the data rate increases, the designs become more complicated and everything gets tougher".
If you started again, what would you do differently?
"I spent 12 years in research, which was too long. As you go along, the learning curve gets flatter and flatter and although it's fairly comfortable, the work can get less challenging and you can become isolated from the market".
What advice do you have for the next generation of entrepreneurs?
"When you start out, don't focus too much on yourself - keep in close contact with the market so that when it changes, you can change with it. For this reason, you have to communicate and be in contact with your customers at least once a week, or better, three times a week. You need to develop a personal relationship with your customer, not as an outsider but as a member of the customer's team so that you can be totally integrated in the development of the customer's products".
Written by Jose Pozo, Director of Technology and Innovation at EPIC (European Photonics Industry Consortium).