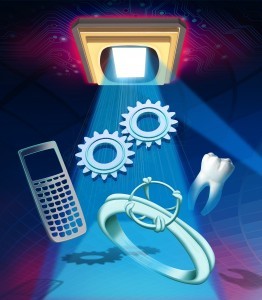 Today, Lloyd's Register Energy launched a joint industry project (JIP) inviting companies from across the world to tackle the current and future issues faced by manufacturers supplying the energy industry – the latest JIP focuses on additive manufacturing.
Additive manufacturing, also known as 3D printing, is on the rise and has the potential to affect global supply chains in a significant way. Global trends indicate that the market is set to grow by 390% in the next seven years, with Lloyd's Register Energy's recent Technology Radar survey suggesting that additive manufacturing will have a major impact in the oil and gas industry in the next 5 years.
But additive manufacturing is being held back from widespread adoption in safety critical, asset intensive industries. Challenges exist because there is currently no standardised way of proving to manufacturers and regulators that printed products are safe. There are risks associated with consistency and quality control, long term performance, data integrity, intellectual property, and in both software and hardware used in high precision manufacturing – and it is not currently a technology that often can be used for assembly. The safe and sustainable use of powders used in the manufacturing process is also a concern from an environmental and health perspective.
JIPs compliment Lloyd's Register Energy's vision and investment to grow the industry's technical delivery and capability worldwide to support its future. The company recently launched its multi-million investment joint laboratory in Singapore which will deliver innovative technical solutions to address the challenges faced by the energy, marine and offshore sectors.