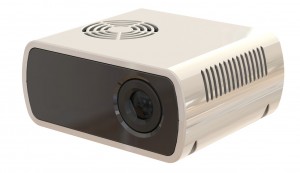 Kogniz announced a $4M seed financing round led by The Entrepreneurs' Fund, Tom Chavez (Krux acquired by Salesforce.com), Auren Hoffman (Liveramp acquired by Acxiom), and other industry investors who are uniquely focused on machine learning and artificial intelligence. After 24 months of development, the Kogniz team has launched its first suite of products that use computer vision and AI to enhance security, safety and efficiency in any physical environment. Kogniz cameras are available today and are live in twenty implementations across the United States. The funding will be used to expand the company's engineering and data science team, and to grow product distribution.
Kogniz processes video in real-time to recognize people, objects and activities using next-generation facial and object recognition technologies. The Kogniz solution is unparalleled in that:
Kogniz products are completely turnkey and scale on demand from a single Kogniz camera to thousands. This allows businesses of any size to quickly implement Kogniz.
Kogniz leverages its breakthrough edge-based architecture and next generation techniques to achieve real-time, hyper accurate results.
Kogniz products work together across an unlimited number of locations.
Initial applications include Vision-based Security and AI Analytics.
Vision-based Security automates security by identifying shoplifters, criminals and people of concern, recognizing patterns of suspicious activity and detecting dangerous objects including weapons.
AI Analytics allows businesses to unlock compelling insights about customers using facial and pattern recognition, heat-mapping and people counting to increase ROI, and to anticipate purchase behaviors and better allocate internal resources.
In addition, Kogniz is working with partners to develop applications for health and safety including monitoring unattended environments for self-driving vehicles, venues and public spaces.