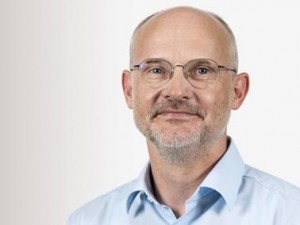 Dr. Lars Mechold, technical director at Laser Components Germany, has been elected chairman of the standards committee CEN/TC 123 – Lasers and photonics. CEN is the European committee for standardization. In this role, he will play an integral part in shaping the development of European standards for lasers and photonics. In addition to large international corporations, representatives from many research institutes and numerous medium-sized manufacturers are also represented in this expert group. They work closely with the worldwide committee ISO/TC 172/SC 9 – Lasers and electro-optical systems.
For Dr. Lars Mechold, international standards are indispensable, especially in the laser industry: "Laser technology is developing rapidly. There is already hardly an area of life in which lasers are not used, and yet new applications are constantly being added. You need a clearly defined framework so that everyone speaks the same language. This is how we create compatible systems, which ultimately not only means a generally higher standard of quality but also leads to greater trust between customers and suppliers."
As technical director since 2012, Dr. Lars Mechold has coordinated the production of laser optics, laser modules, and fibre optic assemblies. He has also overseen the activities of the development department at Laser Components Germany. As a Ph.D. of physics, he benefits not only from his scientific and technical background in his work but also from a degree in production management.