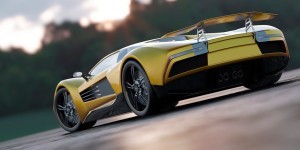 Laser World of Photonics India is coming up with its 4th edition from 09-11 September 2015 in Delhi.The trade fair is an important gateway for the growth and use of lasers and photonics in the different application industries in India.
The use of lasers in automotive manufacturing has increased dramatically over recent years. About 15% of all industrial processing lasers are installed in production. Traditionally, the adoption of lasers by the automotive industry has been linked to new applications. Today, new solid-state laser technologies are evolving at an unprecedented pace. Although, the lasers are devoted mainly to cutting applications, a significant and growing proportion of lasers are being applied to welding. In industrial production, the advantages of the laser welding process have been established compared to alternatives such as electron beam welding. This is due mainly to the high productivity and small amount of down-time compared to vacuum based systems and the subsequent reduced manufacturing costs.
Automotive manufacturers utilize the advantages of laser cutting, such as the high quality of cutting edges, the low heat input into the material as well as the high processing speeds when working with a variety of work pieces around the car. Besides a multitude of metals also materials such as airbag cloth and composites for interior room parts are cut with the laser. Owing to the good possibility of automation, also complex work piece geometries and various cutting edges can be easily generated.
Laser World of Photonics India presents more than 120 companies like Trumpf, Han's Laser, IPG Photonics, Sahajanand Laser, which will offer solutions across automotive and other industries.
Laser World of Photonics India will also witness many accompanying programs which give further insights in laser solutions for the automotive industry. The International conference on "Application of Lasers in Manufacturing 2015" (CALM 2015) organised by the International Advanced Research Centre for Powder Metallurgy and New Materials (ARCI) covers all aspects of laser processing of materials and addresses professionals looking for new technology developments in micromachining, cladding, hardening, welding, cutting, drilling and repair & refurbishment. The conference on "Smart Automation for SMEs" with the Automation Industry Association (AIA) showcases how SMEs can bridge quality gaps, sustain long lived performance, master the skills needed to absorb required levels of Industrial Automation and become partners in global supply chains.