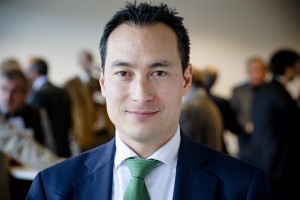 Novus Light Technologies Today (NLTT) provides first-hand insight into what drives the leading players in the industries that make up our market. Andreas Breyer, Senior Editor, Germany, had an opportunity to interview Carlos Lee, Director General of the European Photonics Industry Consortium (EPIC).
NLTT: Mr. Lee, what are the main objectives of EPIC and who are your members?
EPIC was created in 2003 by Dr. Thomas Pearsall and currently has 90 members. Unlike other organizations in the sector, we are financed mainly through membership fees. Therefore our main focus is on addressing our members' needs and delivering value to them. Our main fields of activity are the organization of business roundtables and workshops on issues of common interest, develop EU funding proposals, fostering of networking activities between the members of the consortium, develop market and technology reports, as well as education and training activities even for the youngest such as with the 'EPIC Adopt a Classroom Kit'. I also actively promote the European photonics industry whenever I travel outside of Europe. One aspect of interest here are always the possibilities of foreign direct investment. In our effort to support the industry, we work a lot with the European Commission; here in particular with DG Research and CONNECT, and also with DG Enterprise, DG Trade, and DG Competition when it comes to global competitiveness issues. Trade regulations such as import taxes of photonic components can be a big issue for some of our members, and it is important to have a lobbying association to tackle the issue at a European level. The same applies for our lobbying concerning REACH that affects devices that incorporate GaAs and InP semiconductors. Overall, our goal is to create the framework for a vibrant photonics industry in Europe.
NLTT: How important is Brussels for you as your headquarters?
We work on bringing 'photonics' industry concerns to the attention of public authorities at a European level. The opportunities, potential and specific needs of the photonics industry has to get closer to politics to make sure that the political authorities understand the concerns of our industry stakeholders who need to make investment decisions in new plants and equipment on a regular basis. As a European association Brussels is a natural place to be based at. Here, everything is very close to each other, the decision making institutes as well as representatives of other groups and associations. Most of my meetings are within 10 minutes walking distance.
NLTT: How do you collaborate with other associations in the field?
We work very closely with other associations related to photonics, mainly on a European level. This is always cooperation, since we believe that if there are strong national associations we do not want to interfere but collaborate and offer the European platform for them. EPIC is fully open to cooperation with other associations and has established links with for instance FTTH, Digital Europe, Lighting Europe, SEMI PV Group.
NLTT: What are the most important trade shows and clusters in Europe for the photonics industry?
EPIC has established partnerships with leading events and we are present at several exhibitions and invited to make presentations on a regular basis at regional and international conferences throughout the year. As to clusters, they play a key role and must be strengthened. They know the start-up and small companies and are the link to us, as we represent the European level. However, this has to be done always in the scope of 'global' competitiveness. EPIC will do what it can do to help clusters in Europe to become sustainable and be strong in order to help the industry stay competitive worldwide. While it is mainly companies that are member of EPIC, we do have some regional cluster members, since they are an important factor in the photonics ecosystem.
NLTT: What are the challenges in the European photonics industry?
The main challenge is that it is a highly fragmented industry with many technologies and customer industries that are being served. Also, these different segments of the photonics industry are in different levels of maturity. Some of them – like the semiconductor industry – have been in the business for several decades and have established networks and cooperation, others like the growing sector of bio photonics have only emerged some years ago. There is also a hype around Silicon Photonics to be explored. This is very exiting but also challenging. For us as EPIC the task is to bring this community together. Also, we live in a Europe with 27 nations, this makes it challenging for the political side to establish an overall industry strategy, but we must come with a single strategy for Europe.
Another topic is to have a good map of all the players in Europe. For this, we have successfully completed the ambitious project to compile the largest database of companies in Europe active in the field of Photonics with their location and activity, from industrial applications to lighting, medical, optical telecommunication and photovoltaic. Over 4,000 companies are available in a spreadsheet database and I encourage all readers of NLLT to ensure their company is listed. The database is available on http://www.epic-assoc.com/database.
NLTT: Are industry standards an issue at EPIC?
Currently we don't have projects with standards going on, but it is definitely something we can work with our members, also I personally have seven years' experience in developing industry standards. The same applied for technology roadmaps where my reference point is the International Technology Roadmap for Semiconductors (ITRS). Everybody needs to become aware of the economic benefits of a standardized industry – when the moment is right – and how it can advance technology development. For instance I hear of a generic foundry approach for InP-based photonic integration.
NLTT: What are the EPIC goals in the future; do you feel that your association needs to further grow?
This is not as I would put it. The industry associations should be a reflection of the importance of the industry sector. In that respect I wish EPIC to become a reflection of the potential and the importance of the photonics sector in Europe. The microelectronics industry has become a driver of technology innovation the past 50 years. It will not take us that long to establish the same for photonics, since we are not starting from scratch and already exist 9 years and have a very large network already established. The key message is that we need to have a strong European photonics industry and that is what we need to work on all together.
NLTT: Mr. Lee, thank you for the interview.