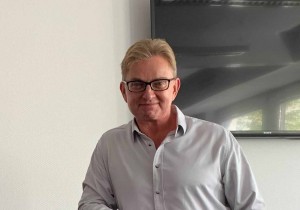 LightTrans is a German-based photonics company that offers solutions for the entire development cycle of optical components. Its products and services include optical design software, optical engineering, training and consulting. All the products and services of LightTrans are based on the physical optics design software "VirtualLab Fusion" developed and produced by Wyrowski Photonics, which provides ray tracing and fast physical optics methods. Jose Pozo, EPIC CTO, had the opportunity to discuss the development of LightTrans with CEO Frank Wyrowski.
Early career
In 1988, Frank graduated from the University of Essen, with a PhD in applied physics that had focused on 'Digital Signal Encoding in Optical Information Technology'. At that time, there was a lot of excitement about holography and optical information processing and it was at Essen that Frank fell in love with optics. With the aim of obtaining a professorship in Germany, he then did a second 'habilitation' PhD on 'Diffractive optics on the base of scalar diffraction theory'.
But, despite having a teaching position lined up at the university, on graduating in 1992, he decided to quit academia for a while and go into industry to apply what he'd learned. His first job was as a freelance Project Manager for Philips CFT, where he worked on optical design and diffractive optics for laser materials processing.
For Frank, Phillips was an exciting experience because in the early 90s, Europe, and especially the Netherlands were still playing a role in the manufacture of consumer electronics. The company was open minded, and Frank was able to run some experiments to show that excimer lasers, despite having almost no coherence, could be used with diffractive optics.
In 1994, Frank moved to the Berlin Institute of Optics as head of their department for Holography and Diffractive Optics. This post was much more research oriented and he had the opportunity to build up a team form the Karlsruhe Institute with the aim of designing optics software.
However, after some differences of opinion with his boss regarding the need for and value of optic software research, in 1998, Frank decided to re-enter academia by becoming Professor of Technical Physics at the University of Jena in Germany.
Influenced by 'Harnessing Light', a book published in the US on the future of photonics in the 21st century, Frank was convinced that the future of optical modelling and design had to be based on physical optics. He therefore started to develop a strategy not only to develop the theory and algorithms to do physical optics modelling, but also to provide continuity for both the project and his students research aspirations. As he explains: "At my own university in Essen, brilliant work was being done but then the students left and the next people started from the beginning again, which created a mess".
LightTrans
To overcome this problem, in 1999, Frank co-founded LightTrans GmbH. The aim was to create a company composed of experts in physics and software technology to develop an optics and photonics software based on physical optics. It turned out to be the birth of the fast-physcial optics software "VirtualLab Fusion".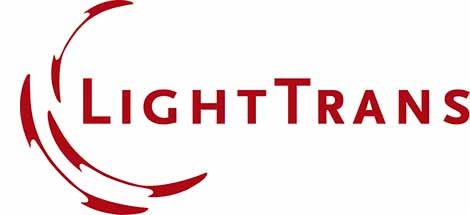 The original idea was simply to commercialise the software for diffractive optics design that they had started in Berlin, and more importantly, to provide students with opportunities to develop their knowledge and research expertise and to make contributions that could be implemented in the software by the software professionals in the company for the next generation of students.
Company development
Over the last 20 years, LightTrans have expanded their range of products and services, to include:
VirtualLab Fusion software for applications like:
Light Shaping: Design and simulation of illumination systems for shaping, splitting, diffusing and homogenization of both laser and LED light.
Optical Metrology: Analysis of physical optics effects i.e. coherence, polarization, interference, diffraction, etc. in relation to interferometers, spectrometers and the imaging quality and resolution limit of microscopes.
Imaging Systems: Modelling lens systems by fast physical optics to provide reliable PSF/MTF evaluation of systems and to include microlens arrays, diffractive lenses, Fresnel lenses, and metalenses.
Laser Systems: Simulation of single-and multi-mode laser systems including lenses, mirrors, diffractive optical elements, gratings and holograms.
Virtual and Mixed Reality: Non-sequential modelling of multichannel waveguide imaging systems including wavefront error, energy flux and PSF/MTF evaluation as required for VR, AR and MR.
Modeling & Design Services, comprising comprehensive consulting to use VirtualLab Fusion technology for implementing customized projects including optional fabrication carried out together with their partners.
Training & Education: In addition to standard software support they also do a lot of on-line, software related training and there are plans for on-line lectures to teach the public about the underlying theory of their software.
Factors of success
Frank puts the success of LightTrans down to the following factors:
Private investment: The company has never needed venture capital and is a completely private company. Consequently, there has never been any pressure for fast business development and the company has been able to develop organically and at a measured pace.
Diversity of markets: LightTrans have always seen photonics is an enabling technology and have never been oriented towards a particular market. As a result, they were not significantly affected by either the crash in the telecoms market or the economic downturn in 2008.
Wide customer base: LightTrans have a wide, global customer base including research institutions and universities along with companies from different fields in Japan, Korea, China, the USA and Europe.
Focus on physical optics: From the start of his professorship at Jena, Frank was convinced of the need for a paradigm shift in optics and photonics. At that time, the focus was on ray optics, but for Frank it made no sense to build the fundamentals of modern optics and photonics on a subset of optics. What was needed was a complete change of approach because future innovation in optics and photonics could only succeed, if it was based on the full story, i.e. physical optics. The key was to find a way to provide fast physical optics modelling which naturally includes ray optics. That is what they have achieved with VirtualLab Fusion and which they continue to improve.
Future opportunities
3D Sensing: In the inspection, metrology and microscopy markets, LightTrans sees a bright future in the field of 3D sensing from both industry and consumer electronics and also sensing in general from the increased use of micro-lenses and miniaturization. LightTrans is well placed to meet this demand because 3D sensing requires a knowledge of both optics and the algorithms behind them.
Consumer electronics will also be a key growth area, particularly applications requiring light shaping with diffusers and point clouds and they are now preparing new set of solutions for microlens and randomized rays to be launched at the end of 2020.
Challenges
Neuromorphic cameras: Neuromorphic cameras use frameless neuromorphic sensors and have several advantages over traditional cameras as they only transmit the local pixel-level changes caused by the movement in a scene at the time they occur. This results in lower energy consumption, higher dynamic range and lower response latency, which can be very useful for machine vision for autotomised manufacturing and intelligent transportation systems. As a software maker, for LightTrans, the question is how to include robust feed-back loops for these dynamic systems.
Wide-angle light shaping: As a result of the boom in wide-angle applications to enable the use of diffractive optical elements and diffusers in the consumer market, LightTrans have had to come up with new solutions for the challenges that these types of applications present. As Frank points out, while they have expertise in VCSEL modelling, system propagation and light shaping, there are still some challenges, especially in relation to point clouds and diffusers. But Frank emphasizes, that most of them are now solved and the solutions being included in the software step-by-step.
Ray vs Physical optics: Frank is confident that over the next five years, people will become more aware of the fact that ray optics can be embedded in physical optics in a useful way and that physical optics are a fast and very powerful tool. He's also convinced that because their new algorithms can seamlessly move between physical and ray optics, physical optics will become the basis of modern optical modelling and design.
If you could start all over again, what would you do differently?
"I hope I'd pay more attention to my own intuition. Looking back, in the beginning I was often talked out of doing things even though I knew intuitively they were right. After a while, I became stronger in myself.
"As soon I started to follow my own understanding of things and my own intuitions and convictions, everything changed, and I had this freedom to follow my own path".
What are your words of wisdom for the next generation of entrepreneurs?
"In research, you can either contribute piece by piece, in a very powerful way, and that can be very successful, or you can ask the question "how can I solve things in a different way?" While both ways deserve respect and can be equally successful, for me, I've always thought about innovative ways to solve problems".
"It's also key for an entrepreneur to be super self-critical, meaning you must always value what you do and be fair with yourself – asking yourself if you've achieved your goals: but that doesn't mean that you give up on your convictions and intuition".
"Not having any venture capital investment, you may miss chances because of lesser pace in development. But without external investment you may have the freedom to think about things without the financial pressure. This gives you the time to enjoy your work, to be enthusiastic about the technology and to see problems as positive challenges."
Written by Jose Pozo, Director of Technology and Innovation at EPIC (European Photonics Industry Consortium).