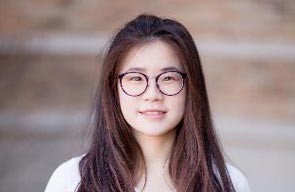 Junchi Lu has been awarded a 2018 Optics and Photonics Education Scholarship by SPIE, the international society for optics and photonics, for her potential contributions to the field of optics, photonics or related field.
Lu is a third-year PhD student in electrical engineering at the University of Notre Dame (US). She is conductingeresearch in the Mid-infrared & Thz Photonics Group with Professor Anthony Hoffman. Her research focuses on developing semiconductor devices, such as quantum cascade lasers, that can control and emit far-infrared light for many applications in biomedical care and astronomy. Lu is also involved in strong light-matter coupling in extremely small interactions using nanocavities. She has co-authored several publications and won two grants. She has served as the Chair for Notre Dame SPIE Student Chapter and mentor of STEM-Mentorship program.
The Society awarded $293000 in education scholarships to 85 outstanding SPIE student members, based on their potential contribution to optics and photonics, or a related discipline. Award-winning applicants were evaluated, selected and approved by the SPIE Scholarship Committee, chaired by SPIE volunteer Jeremy Bos.