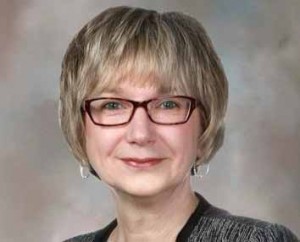 MicroVision, Inc., a specialist in solid state lidar sensor and ultra-miniature laser display technology based on its proprietary laser beam scanning technology, today announced Judy Curran was appointed to its board of directors.
Curran is an accomplished senior automotive executive with over 30 years of experience in vehicle program, engineering and technology leadership. Curran has a strong record of leading innovation at Ford Motor Company where she served in a number of executive positions including Director of Technology Strategy, where she developed the cross-vehicle global strategy for key new technologies including assisted driving, infotainment, new electrical architectures, and connectivity. Previous executive roles at Ford included Vehicle Line Director, Vehicle Evaluation and Validation Director and VP Engineering for Automotive Components Holding LLC. Curran currently works at Ansys as its Head of Global Automotive Strategy. Ansys is a simulation software company used to simulate multi-physic systems including ADAS systems.
In addition to her executive experience, Curran has served on several boards including the Automotive Component Holdings Operating Board, a Ford Subsidiary; Board of Directors Executive Committee, Inforum Automotive NEXT; Board of Advisors, College of Engineering, Lawrence Technological University; German American Chamber of Commerce Board - Detroit Office and Board of Directors for SAE Foundation, SAE WCX, and SAE GLC Committees. Curran earned her Bachelor of Science in Electrical Engineering and Computer Software at Lawrence Technological University and her Master of Science in Electrical Engineering at the University of Michigan.
MicroVision is the creator of PicoP scanning technology, an ultra-miniature sensing and projection solution based on the laser beam scanning methodology pioneered by the Company. MicroVision's platform approach for this sensing and display solution means that its technology can be adapted to a wide array of applications and form factors. We combine our hardware, software, and algorithms to unlock value for our customers by providing them a differentiated advanced solution for a rapidly evolving, always-on world.
MicroVision has a substantial portfolio of patents relating to laser beam scanning projection and sensing. MicroVision's industry leading technology is a result of its extensive research and development. The Company is based in Redmond, Washington.