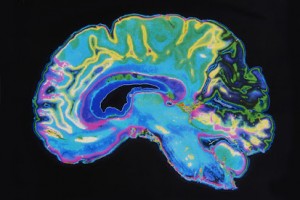 The global MRI-guided neurosurgical ablation market size is expected to reach USD 5.6 billionby 2026, according to a new report by Grand View Research, Inc., exhibiting a CAGR of 4.5% over the forecast period. Increasing incidence of brain tumors and other nervous system disorders and increasing adoption of minimally invasive neurosurgeries are some of the factors anticipated to boost growth.
Key suggestions from the report:
Accessories segment dominated the market in 2018. This can be attributed to increasing number of patients suffering from brain tumors, followed by benign tumors.
Hospitals segment dominated the market in 2018 with highest share owing to high prevalence of malignant tumors in central nervous system and increase in geriatric population.
North America dominated the mri-guided neurosurgical ablation market with highest revenue share in 2018 owing to increase in awareness about minimally invasive neurosurgeries and availability of skilled neurosurgeons.
Some of the key players are launching technologically advanced products and signing partnership agreements to gain competitive advantage in the industry. For instance, in January 2018, INSIGHTEC signed an agreement with VirginiaTech Carilion Research Institute (VTCRI) for developing MRI-guided noninvasive treatments.
Increasing number of patients suffering from brain tumor is one of the factors expected to drive growth. Brain tumors can also spread to other sites in the brain (secondary or metastatic). Each type of cancer has its own treatment, biology, and prognosis. Similarly, brain cancer also has certain risk factors, which occurs due to abnormal growth of cells. According to the National Institutes of Health (NIH), in 2016, 1,65,813 people were living with brain cancer in the U.S. and in 2019, it is estimated that 17,760 people are expected to die due to brain cancer.
Technological advancements are also expected to aid market growth. For instance, Medtronic developed a Visualase MRI-guided laser ablation device that monitors tissue ablation in real time. It has the smallest laser catheter with a diameter of 1.65 mm, which results in a smaller incision, helping patients recover faster. It uses laser technology to destroy unwanted soft tissues. Hence, rising number of minimally invasive procedures is expected to aid growth.