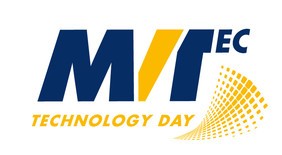 In light of the current COVID-19 situation, MVTec developed a new concept to let the well-known Technology Days take place digitally. On July 7 and 8, participants can learn online about what HALCON's deep learning technologies can contribute to your machine vision applications.
Interactive webinars and practical exercises create a balanced framework to learn all about semantic segmentation, object detection and classification. teamwork and Q&A sessions provide a personal atmosphere to answer upcoming questions.
On top of that, participants have the possibility to discuss their individual issues with our experienced MVTec trainers in one-on-one sessions of 20 minutes shortly after the event.
About MVTec Technology Days
In small groups and different virtual rooms, our experienced trainers will show HALCON users what deep learning can accomplish within your application. In order to provide a hands-on approach on deep learning we ask you to organize a setup of a laptop and if possible a camera.
Deep Learning 1
With the help of the deep learning technology classification, you will learn how to use deep learning in your image processing applications:
Introduction to HALCON-specific basics regarding deep learning
Background knowledge about deep learning in industrial machine vision applications
Best practices for setting up one's own deep learning applications
"Hands-on" approach: programming a deep learning image classification application
Analysis of a deep learning image classification
Deep Learning 2
With the deep learning technology object detection and semantic segmentation you will learn how to use deep learning in your image processing applications.
Based on MVTec Technology Day - Deep Learning 1, learn more about how to use the deep learning technologies object detection and semantic segmentation:
Introduction to the MVTec Deep Learning Tool
Introduction and best practices for the deep learning technologies object detection and semantic segmentation
"Hands-on" approach to a deep learning problem for object detection – from labeling to inference
Choosing the right deep learning method for your own application