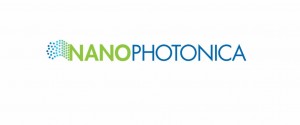 NanoPhotonica announced the launch of a world-class advisory board, building on its growing industry presence. Members of NanoPhotonica's Advisory Board are highly regarded entrepreneurs, technologists, and c-suite executives with long-standing credibility in the materials and commercialization aspects of flat panel displays. They will support the Company at a pivotal time as it works with major materials and electronics producers world-wide to create the next generation of higher quality, lower cost, displays. "Our Advisory Board's experience within our industry compliments our own strengths perfectly. They are a pleasure to work with, and to no-one's surprise, are already creating value," said Chris Morton, NanoPhotonica's CEO. NanoPhotonica's Advisory Board includes the following initial members:
Seth Coe-Sullivan, PhD, VP and Chief Technology Officer at Luminit, LLC
Seth Coe-Sullivan is a true industry visionary and technical leader. He is currently VP and Chief Technology Officer of Luminit LLC, where he is responsible for driving growth and new product introduction from both the research and development and business development directions. Seth was also co-founder, member of the Board of Directors, and Chief Technology Officer of QD Vision (acq. Samsung). Seth developed the Quantum Dots Forum and is a Committee Chair of the Society for Information Display's Emissive Display Forum.
Richard S. Payne, PhD
Ritchie Payne has spent the last 48 years monetizing technology using Semiconductors and MEMS in companies large and small. Currently, he is a consultant in the display/semiconductor space. He was VP of Engineering at Qualcomm/Pixtronix, working on DMS Technology for low-power programmable displays. Richie also worked for 17 years at Analog Devices, founding the MEMS activities team, and for 10 years at Bell Laboratories, where he worked on Ion Implantation applying it to both Bipolar and Twin-Tub CMOS silicon IC Technology Development.
Ross Young, Founder and CEO of DSCC
Ross Young is founder and CEO of DSCC. Previously, he served as SVP of Displays, LEDs, Lighting and PV at IMS Research, following the acquisition of Young Market Research (YMR), a firm that he also founded. In addition, from 1996 to 2008, Young started, ran, and ultimately sold, DisplaySearch. Prior to DisplaySearch, Young served in senior marketing positions at OWL Displays, Brooks Automation, Fusion Semiconductor and GCA