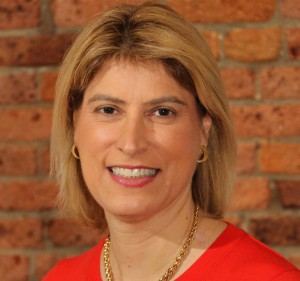 In August 2019 the National Institute on Aging (NIA) awarded a new 5-year grant totaling $3.8 million to Dr. Mariana Figueiro, Professor and Director at the Lighting Research Center (LRC) at Rensselaer Polytechnic Institute to investigate whether a long-term (6-month) lighting intervention designed to promote circadian entrainment will improve sleep, cognition, and memory in individuals with mild cognitive impairment (MCI), which is an "at risk" or potential prodromal stage of dementia.
Sleep–wake disturbances are evident in approximately 60% of individuals with MCI. Healthy sleep could improve both working and long-term memory, and in a best-case scenario, prevent onset of Alzheimer's disease. Light is the main factor impacting a person's sleep–wake cycle, telling the body when to go to sleep and when to wake up.
Dr. Figueiro will collaborate with Dr. Sara Mednick, Associate Professor in the Department of Cognitive Sciences at UC Irvine, whose research focuses on the relationship between sleep and memory.
"Our scientific premise is that sleep spindles, and the timing of spindles, are critical components of an interaction between electrophysiological events that provide a mechanistic explanation for memory consolidation during sleep," said Dr. Figueiro.
Disruption of sleep–wake and rest–activity rhythms are not only consequences of Alzheimer's disease but may also drive disease pathology. Recent research suggests a bidirectional relationship between sleep disruption and the deposit of amyloid beta, the main component of the amyloid plaques found in the brains of individuals diagnosed with Alzheimer's disease.
Dr. Figueiro's previous research has shown that tailored lighting delivering high circadian stimulus (CS) significantly improved sleep, and reduced depression and agitation in people living with Alzheimer's, compared to baseline and to the inactive condition.
The lighting intervention proposed in the present study could have a significant impact on the quality of life for individuals living with MCI.
"Tailored lighting, when properly designed to deliver the correct amount of light at the right time, can positively impact health and wellbeing," said Dr. Figueiro. "We have seen firsthand the many benefits of lighting, but it is important to get the right lighting to see the positive effects."
Dr. Figueiro is among the world's leading experts in the area of light and health, with a focus on bridging science to practical applications aimed at improving human quality of life. She has made a significant impact on this developing field and continues to actively expand her influence through translational research and teaching. She is principal investigator of various research projects within the LRC, including three R01 grants and a Training Program (T32) grant from the National Institute on Aging and an R01 grant from the National Institute for Occupational Safety and Health and the Centers for Disease Control and Prevention. She regularly collaborates with lighting designers and manufacturers, through her work with the LRC's Light and Health Alliance. In 2017 Dr. Figueiro was named Director of the LRC, overseeing the entire 30,000-sq.-ft. research center and its faculty and staff.