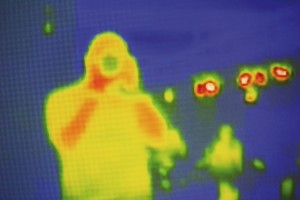 The global night vision device market size is expected to reach $10.05 billion by 2025, according to a new report by Grand View Research, Inc. It is projected to register a CAGR of 8.1% during the forecast period.
Increasing popularity of night vision devices for civil applications such as construction sites, camping, firefighting, and monitoring has notably benefitted the market in the past few years. In addition, increased use of advanced technologies such as imaging intensifier and thermal imaging in security and surveillance devices has stimulated the market growth in commercial sector.
Key suggestions from the report:
In terms of type, the goggles segment is expected to expand at the highest CAGR of 9.2% over the forecast period owing to the increasing trend of night photography
In terms of technology, the image intensifier technology segment is expected to lead the market over the forecast period owing to the increasing use of the technology in diagnostics systems in the healthcare sector for providing better visibility
The wildlife spotting application segment is projected to register the highest CAGR over the next six years as these devices help detect animal activity sometimes nearly invisible to the naked eye
In Asia Pacific, the constant technology upgrades, as well as a notable increase in the use of military night vision devices in anti-tank missile guidance systems, will boost the market growth
Manufacturers emphasis on integrating night vision devices with Infrared solid-state imaging sensors is expected to be a major driver for market growth in near future
Some of the key players operating in the night vision device market includes American Technologies Network Corporation; Harris Corporation; FLIR Systems, Inc.; Raytheon Company; Yukon Advanced Optics Worldwide; Bushnell; Firefield; Apresys, Inc.; Luna Optics; and L3 Technologies, Inc.
Night vision devices are extensively used by military and paramilitary forces to locate enemy targets during night operations. In the civil sector, night vision device are often used by police forces and surveillance bodies. Also, large enterprises are increasingly installing mounted cameras enabled with night vision features to monitor their facilities.
From the national security point of view, activities such as border infiltration, breach of security, and illegal border trade have increased due to an alarming rise in terrorism across the globe. In such scenarios, night vision devices can help law enforcement personnel in detecting camouflaged humans in darkness, haze, or smoke. As a result, the adoption of night vision devices such as scopes and goggles is rising across the security forces.
Demand for night vision devices is expected to be on the rise over the over the forecast period owing to high usage by the defense forces. High-tech night vision devices result in great accuracy during combat and rescue missions. In addition, a high number of robberies occur during nights as compared to daytime. For instance, in U.S., the rate of robberies occurring at night has doubled in the past ten years. Therefore, law enforcement authorities have to be well equipped with spy gear to address a casualty at any moment, necessitating the use of night vision devices.