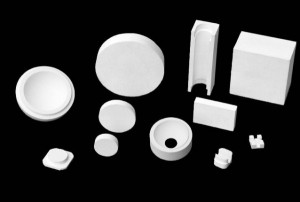 Gigahertz-Optik's Optically Diffuse Material, ODM98, is a durable and cleanable white optical grade synthetic useful for a variety of lighting design, laser and reflection/transmission applications.
White reflectance standards, reflectors, projection screens, laser cavities and integrating sphere coatings are some typical uses for OP.DI.MA.
Besides exhibiting a diffuse reflectance of >98% from 400–1600 nm and >95% from 250–2000 nm, OP.DI.MA. features uniform reflectance across this spectral range and over its entire area.
Other key features include:
Useful in high temperature applications up to 200°C (300°C short exposures)
UV-stable over long exposures
Able to work under intense radiation flux densities
Machineability
Can be cleaned and resurfaced
According to the manufacturer, the optically diffuse material is less expensive than equivalent alternative materials currently available.
OP.DI.MA. is available in different thickness foil (sheets), block, cylinder, square or round plate form. Precision machining services are available from the factory or raw stock may be purchased for self-machining by the end-user.