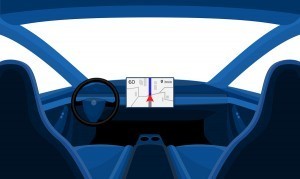 The recent acquisition of Voxtel by Allegro MicroSystems shows just how important photonics is to autonomous manufacturers. Allegro MicroSystems is a specialist in sensing and power semiconductor technology, and Voxtel is a privately held company specializing in advanced photonic and 3D imaging technology including long-range, eye-safe lidar. This acquisition brings together Voxtel's laser and imaging expertise with Allegro's automotive leadership and scale to enable the next generation of Advanced Driver Assistance Systems (ADAS).
The merger of Luminar with Gores Metropoulous paved the way for Luminar's debut as a public corporation. A specialist in automotive lidar technology entered into a definitive agreement to merge with Gores Metropoulos, Luminar was founded in 2012 by CEO Austin Russell. The company is now a leader in leading autonomous vehicle and lidar technology company for consumer cars and trucking, and it has partnered with 7 of the top 10 global automakers and is set to power the introduction of highway self-driving and next-generation safety systems.
Software leads the way
If the autonomous car software market is any indication of the trajectory of the overall industry, it's skyrocketing. According to a recent report by Technavio, it is poised to grow at a CAGR of over 36% through 2024, or an increase of $3.26billion.
Currently, the level 3 autonomous cars segment is leading the field. The key drivers are chance of human error and accidents and the increase in mergers and acquisitions (M&A) in the automotive industry are the major factors driving the market. However, the high cost of autonomous cars restraints the market growth. Companies serving this market include Alphabet Inc., Apple Inc., Baidu Inc., BlackBerry Ltd., Cisco Systems Inc., Delphi Technologies Plc, Intel Corp., NVIDIA Corp., Robert Bosch GmbH, and Tesla Inc.
Cameras and imaging
Autonomous applications are key drivers for the global automotive camera market, which is estimated to grow at a CAGR of 12.4% from USD 6.8 billion in 2020 to USD 12.2 billion by 2025.
SmartSens, for example, is capitalizing on the opportunity with its recent launch of two advanced automotive CMOS image sensors designed to enable the next generation of Advanced Driver Assistance Systems (ADAS). The SC100AT and SC410GS are the first offerings in the SmartSens Automotive Series, and are optimized to deliver fast, clear, and high-quality video in the complex and demanding environments of mission critical automotive applications.
The ADAS segment is expected to grow at a significant rate during the forecast period, and while this has increased the demand for cameras, major automakers have pulled back on plans for fully autonomous vehicles mainly due to lack of testing and lower vehicle demand. For example, Ford planned to commercialize autonomous driving by 2021. However, in the event of COVID-19, lower vehicle demand, and financial losses due to lockdowns have compelled the OEM to shift the deadline to 2022. The delays in the deployment of autonomous vehicles would significantly reduce the shipment of cameras during the forecast period.
The road ahead
While the safety of fully autonomous vehicles is hotly debated, there is no question that the industry is moving forward with cars, trucks, delivery vehicles, boats, trains and more. And how will we know when the road is safe for autonomous vehicles? The well-known GPS company TomTom has an app for that. Called RoadCheck, enables carmakers to use TomTom's high definition (HD) map data to define the operational design domain (ODD) of their vehicles' automated driving functions. Because it may not be safe to operate an autonomous vehicle in adverse conditions such as bad weather, in tunnels, through road construction, etc., RoadCheck helps carmakers manage where autonomous functions can be used safely.
According to Willem Strijbosch, Head of Autonomous Driving at TomTom "By enabling carmakers to control where automated driving functions can be activated, TomTom is addressing a critical industry challenge that has been highlighted by our partners and customers. TomTom RoadCheck – an industry first technology – will make safe autonomous driving a reality sooner".
Written by Anne Fischer, Editorial Director, Novus Light Technologies Today