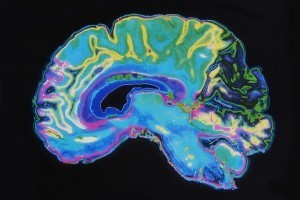 The global optogenetics actuators & sensors market size is expected to reach USD 584.73 millionby 2025, exhibiting a 1.93% CAGR during the forecast period, as reported in the Optogenetics Actuators and Sensors Market Analysis Report by ResearchAndMarkets.
Extensive research in the field of neuroscience and ophthalmology is expected to boost market growth in the coming years. Key players are focusing on research activities to study brain functions in various psychiatric and retinal disease states, which is anticipated to drive the sector.
Government organizations are providing funds to academic research institutions and individual researchers for advancements in the field of optogenetics. Moreover, various initiatives undertaken by international organizations such as WHO and NIH are anticipated to boost market growth. Various projects and initiatives initiated in the field of neuroscience are also promoting growth prospects.
In addition, ongoing investigations to improve signal sizes and responses and target specificity of subcellular membranes such as axon terminals, cell body, and dendrites in neuroscience are expected to support the growth of the segment. Rise in incidence of retinal and brain disorders are ultimately increasing demand for optogenetic actuators and sensors.
Furthermore, changing healthcare reforms and public-private collaborations among industrial players, government, and research institutions are expected to drive technological progressions in optogenetics. This, in turn, is anticipated to significantly boost the growth of the optogenetics actuators and sensors market over the forecast period.
Further key findings from the report suggest:
Actuators are estimated to account for the largest revenue share owing to their increased usage in investigations related to neuroscience and ophthalmology
Sensors are anticipated to grow at the fastest rate in the coming years due to technological advancements in optogenetics
Retinal disorders accounted for the largest revenue share owing to higher usage of optogenetic actuators and sensors in disease oriented studies. Rise in prevalence of various retinal and psychiatric disorders is also anticipated to boost the segment
North America dominated the market owing to government support, extensive research, local presence of substantial number of players, and well-established healthcare framework
Asia Pacific is expected to exhibit the fastest growth over the forecast period owing to progressive industrialization and favorable government support
Major players include Bruker; Circuit Therapeutics, Inc.; Gensight Biologics; AGTC; Prizmatix; Merck KGaA; Elliot Scientific Ltd; Coherent, Inc.; The Jackson Laboratory; Scientifica (Judges Scientific Plc Company); Addgene; Shanghai Laser & Optics Century Co., Ltd. (SLOC); Noldus Information Technology; Thorlabs, Inc.; and Danaher
Companies are collaborating with academic institutions and private and public entities to accelerate developments in optogenetics