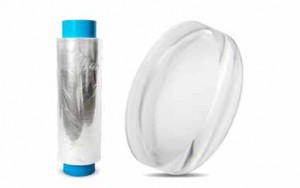 Peak Nanosystems has completed another round of funding to fuel growth in Optics and Specialty Films.
Peak Nanosystems, the parent company of Peak Nano Optics and Peak Nano Films, has closed another $25 million investment from Squadron Capital to fund larger scale production of optical lenses and developmental scale films for capacitors and specialty film applications. All applications are built on Peak's proprietary nanolayer extrusion technology.
In 2016, Peak Nanosystems began a journey to commercialize GRIN optics. In a partnership and later acquisition of nanolayer process technology from PolymerPlus, Peak Nano Optics has continued to develop the technology for key military and industrial applications.
"We began our work in 2016 to build a company that would commercialize GRIN optics, and we have broadened the impact of that investment into our Peak Nano Films entity which gets us into high performance films markets," said Jim Welsh, CEO of Peak Nanosystems. "This additional capital will allow us to scale the technology to fully realize the potential of the nanolayer technology across many market segments."
Peak Nano Optics invested over $30 million in a development and production facility near Cleveland, Ohio, that was commissioned in Q4 2020. The first-of-its-kind Optics Foundry had its official Grand Opening in July 2021. It is the most advanced optical design and manufacturing facility in the world.
In addition, Peak Nano Films has made significant investments to scale up the nanolayer technology in capacitor films.
"We have recently commissioned a new capacitor development film line near Cleveland to support the 2021-2022 product launches, and we expect even more opportunities in specialty films using recycle," said Chad Lewis, president of Peak Nanosystems.