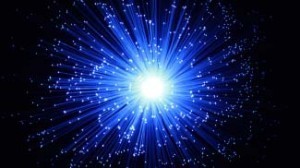 Photonics is a key enabling technology that is growing at a faster pace than many industries. Not only are photonic technologies the backbone of today's critical applications from healthcare and transportation to broadband and manufacturing, but they appear to offer lucrative investment opportunities as many sectors, such as optical metamaterials and laser processing, are projected to see healthy growth in the coming years. In terms of regional markets, China has a clear lead, with Europe and North America vying for a tie at second place.
The European edge
According to a recent report by Tematys, the European photonics industry holds 16% of the global market, just edging out North America (at 15%). Some of the mega-markets within the photonics industry include Industry 4.0, digitization, quantum, AI, and IoT and these are driven by applications within the space, healthcare, environmental, defense and telecommunication industries.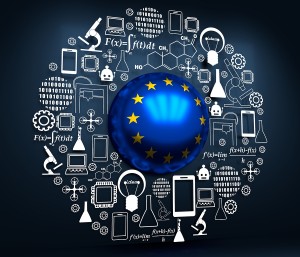 The study indicates that the European photonics industry overall grew at a CAGR of 7% per year from 2015 to 2019, which is three times the worth of the European GDP in the same period. and was worth €103 billion at the latest count in 2019. In the same time period, the European photonics industry added over 30,000 jobs to its workforce for a total of 390,000 employees.
For more on the European photonics industry, read "European Photonics Industry Growing at More than Double Global GDP"
Optical metamaterials: potential game changer
Optical metamaterials are one of the most exciting recent advancements in the field of light technologies. These metamaterials could be used in super-resolution imaging, invisibility cloaks, biomolecular sensing, photonic computing, communication and information processing. While the benefits are great, some of the best minds are working on ways to develop metamaterials because they are very hard to make due to the fact that the structural elements must be much smaller than the wavelength of light.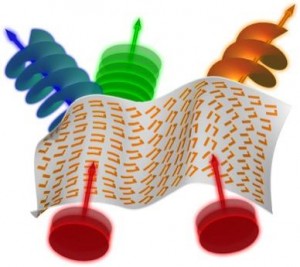 According to a recent report by Lux Research, once the design and manufacture has matured, commercial adoption is on the near horizon with a potential for a $50 billion market. Some of the end products may range from corrective lenses to consumer devices in the aerospace, automotive, industrial, medical and military fields. According to Anthony Vicari, Analyst at Lux Research and lead author of the report, "Optical metamaterials will impact niches within the lens market in the next year." He sees optical metamaterials as a disruptor of conventional optics in some markets soon, possibly displacing conventional optics altogether in the future. Read more about this game changer in "Optical Metamaterials: Potential $50 billion market".
Steady, strong growth expected for laser processing market
Laser processing is used in a variety of commercial and industrial processing, from marking and engraving to cutting, welding, and drilling. Some of the market drivers include: the demand for high-quality and for genuine products, the demand for miniaturization of microelectronic devices (such as cell phones); and the preference for laser-based material processing over traditional approaches. Increased use in the medical and automotive sectors will further drive growth. The research firm Market Research Future (MRFR) expects the global laser processing market size to reach $6.11 billion, registering just over 7% CAGR from 2020–2026.
Possible obstacles inhibiting greater growth include the downturn in manufacturing during the COVID-19 pandemic as well as the lack of technological expertise need for laser processing and the high cost of ownership. However, the pandemic is waning, and manufacturing is picking back up.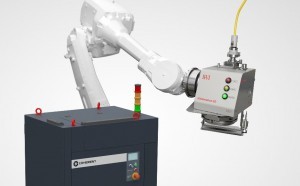 Many laser systems are being designed for ease of use, so that anyone can operate them. For example, the system pictured here is a turnkey welding system developed by Coherent and II-VI.
Read more about new applications, challenges, market segmentation and regional analysis in "Laser Processing Market to Grow at 7.3% CAGR through 2026".
Written by Anne Fischer, Editorial Director, Novus Light Technologies Today