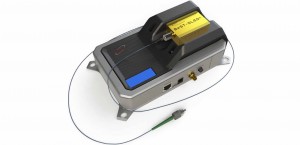 LUXMUX Technology Corporation (Calgary, AB) announced that it will introduce its latest product, the BeST-SLED broadband light source at the Photonics West exhibition, Booth #4137.
The BeST-SLED has been selected as a finalist for the PRISM award for photonics innovation because of its' stability, compact size, low cost/performance ratio, wide spectral range and high power. The BeST-SLED®is a multiple superluminescent diode light source within a single butterfly package that provides up to 50mW of power over the spectral band of 1230nm to 1730nm with excellent stability. When combined with the accompanying driver and software, feedback algorithms ensure smooth and consistent operation.
Founded in 2012, LUXMUX Technology Corporation is based in Calgary, Alberta, Canada, and provides rugged, compact, stable broadband light sources for scientific research and industrial markets that are easy to afford, integrate, use, and fine tune to meet exacting illumination requirements.