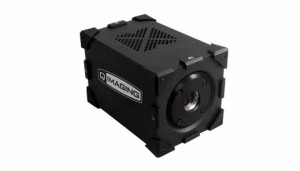 Photometrics and QImaging, leading designers of scientific imaging solutions announce the QI400BSI Scientific CMOS camera for biomedical instrumentation manufacturers. Featuring the first scientific-grade backside illuminated (BSI) CMOS sensor, the QI400BSI offers the highest quantum efficiency (QE) available on the market today, the company reports. For biomedical applications the extreme QE attained from BSI technology will deliver new depths of sensitivity to any imaging or detection application. The companies will unveil the camera in booth 2340 at SPIE Photonics West in San Francisco.
The QI400BSI Scientific CMOS camera offers a combination of extreme sensitivity, low noise and high frame rates, making it an ideal solution for low-light imaging. Its near-perfect QE allows the ability to collect nearly all available light, maximizing the measurable signal from the experiment or assay while minimizing cellular photo damage. The camera acquires 41 frames per second with 16-bit images and 82fps with 12-bit images.
In 2015, Photometrics and QImaging jointly launched an online OEM product development website at www.oemimaging.com for customers engaged in biomedical instrumentation design. This portal combines the best imaging products and services from QImaging, known for cost effective design, and Photometrics, known for high performance imaging.
Customers are invited to visit booth 2340 to learn more at SPIE Photonics West in San Francisco.