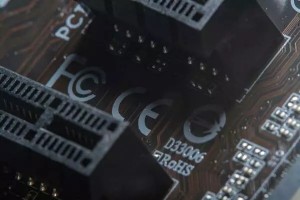 Radiant Vision Systems, leading provider of automated visual inspection and metrology solutions for light sources, displays, and surfaces, announces the release of its new Area Color Inspection System (ACIS) for color and quality inspection of characters and symbols.
Many products sold today must display markings such as text, logos, symbols, and numbers for identification, traceability, regulatory compliance, user information, and branding. Typically, these markings are applied to the surface of product components during the manufacturing and assembly process. Components can be made of metal, plastic, glass, ceramic or other materials and marked using laser etching, printing, or similar methods. Product makers must ensure that these markings are legible, correctly formed, and meet color specifications.
"Manufacturers typically use multiple methods to inspect markings," explains Hubert Kostal, VP of Business Development and the leader of Radiant's Advanced Vision business. "Device makers may use machine vision cameras for text inspection and area measurement. Plus, some combination of spectrometers and human inspectors for color measurements. This creates a lot of inefficiency."
With ACIS, manufacturers can now meet both inspection needs in a single solution. "Radiant's high-resolution imaging colorimetry is a huge advantage," states Kostal. "Leveraging the visual acuity and context of imaging colorimetry, ACIS provides inspection of text and symbol formation, size, and positioning, while simultaneously taking quantitative color measurements (e.g., CIE L*a*b*) with accuracy and repeatability."
The ACIS solution integrates a ProMetric I-series Imaging Colorimeter with a proprietary illumination configuration, mounted in a metal framework. Completing the solution is ACIS software, which combines high-resolution imaging colorimetry measurement with sophisticated image analysis for accurate quality and color measurement.
Radiant will demonstrate ACIS in booth #1307 at the upcoming Society for Information Display (SID) Display Week 2022. The event takes place live at the San Jose McEnery Convention Center in San Jose, California, from May 8-13 with exhibit dates on May 10-12.