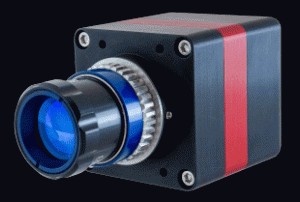 Raptor Photonics has launched the Owl 640T, an InGaAs based camera with 640x512 resolution and a 10µm x 10µm pixel pitch. The Owl 640 T has less than 50 electrons readout noise, with a high intra-scene dynamic range of 69dB that enables simultaneous capture of bright and dark portions of a scene. It is ideal solution for the Mini UAV and Gimbal market and hand-held integrated systems.
The World's first SWaP optimised ½" / VGA sensor with VIS-SWIR response
• ½" Sensor Format Better for optical design, ideal for OEM integration into Electro-Optic systems.
• 10μm x 10μm Pixel Pitch Compatible with VIS-SWIR illuminators, markers & pointers
• <50 Electrons Readout Noise Enables highest VIS-SWIR detection limit
• On-board Automated Gain Control (AGC) Enables clear video in all light conditions
• On-board Intelligent 3 point NUC Enables highest quality photos