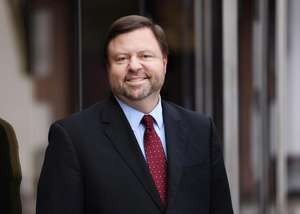 Schott, the international technology group with a long-standing tradition of inventing specialty glass, has appointed Chris Cassidy as President of Schott North America, pictured, in addition to his role as President of Schott Pharma USA. In this new role, Cassidy will support the company's U.S. growth strategy, which aims to increase presence in the region and focus on long-term growth.
Cassidy brings more than 30 years of experience to his new role. He first joined Schott North America in 2014 as Vice President of the business unit Pharmaceutical Systems. During his tenure, he has played an integral role in expanding production capacity to contribute to the U.S. domestic supply chain — supplying regional pharma companies with high-quality drug containment solutions like borosilicate vials.
"The U.S. continues to be one of our most important markets. With Chris as our new North America President, Schott has an opportunity to drive long-term growth in this key region," said Dr. Heinz Kaiser, Member of the Schott Management Board. "He brings a wealth of experience within the pharma industry that will prove invaluable across all industries of Schott".
Schott's footprint in the US includes six production sites, one R&D center, and the North America corporate office. The company continues to see regional growth opportunities within the pharma and MedTech industry. Diagnostics manufacturing is also increasing with the opening of a new facility in Phoenix, AZ.
This step will position Schottas one of the leading U.S. domestic contract manufacturers serving the diagnostics market. The specialty glass company also sees further potential in the Home Appliance and Astro & Space industries.
"From the NASA moon landing over 50 years ago to the recent nuclear fusion developments at Lawrence Livermore National Laboratory, our team continues to provide cutting-edge solutions for various industries in the US. We look forward to pursuing new opportunities that will benefit our customers now as well as in the future," said Chris Cassidy.