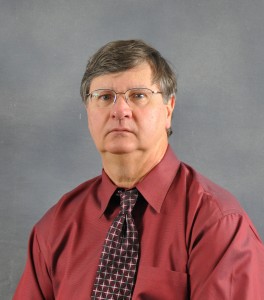 Mike Angel is the 2018 recipient of the Applied Spectroscopy award. He is a Professor of Chemistry at the University of South Carolina where he has held the Fred M. Weissman Palmetto Chair in Chemical Ecology since 2005 and named a Carolina Trustee Professor in 2013. He received his PhD from North Carolina State University in 1985 and carried out Postdoctoral work with Tomas Hirschfeld at Lawrence Livermore National Laboratory.
Angel's research group works mainly in the areas of remote and in-situ laser spectroscopy with a focus on deep-ocean, planetary, and homeland security applications of Raman and LIBS. Recent work includes developing the spatial heterodyne Raman spectrometer (SHRS) which was awarded the 2012 Meggers Award, and exploring the SHRS for deep UV Raman, remote Raman and for use on future planetary landers and SmallSats.
Angel is an elected Fellow of AAAS and a SAS Fellow and became a member of the Mars 2020 SuperCam science team in 2014. He has been a SAS Tour speaker, an A-Page Advisory Panel member for Analytical Chemistry and editorial advisory board member of Talanta and the International Journal of Spectroscopy, and a member of the scientific committee of NASLIBS and the International LIBS conference. Other honors include the 2015 Southern Chemist Award, 2012 Applied Spectroscopy William F. Meggers Award, 2012 ACS South Carolina Chemist of the Year Award, 2011 Federation of Analytical Chemistry & Spectroscopy Societies (FACSS) Innovation Technology Award, and 2006 Lawrence Livermore National Laboratory Physics and Advanced Technologies Directorate Award.