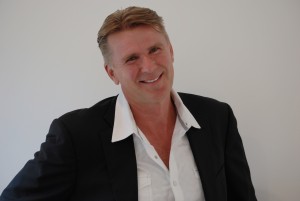 SiLC Technologies, Inc., (SiLC) a provider of integrated single-chip FMCW lidar solutions, today appointed highly experienced Texas Instruments director, Ralf J. Muenster, as VP of business development and marketing to support SiLC's expanding customer base and lidar solution integration. Muenster will lead SiLC's expansion into Silicon Valley, adding to its operations base in Southern California.
With over two decades of experience in business development as well as product and strategic marketing, Muenster brings a strong track record of commercializing and growing differentiated high tech businesses and expanding customer and partnership engagements.
Prior to joining SiLC, Muenster was the director of Texas Instruments' CTO office where he was responsible for identifying and developing impactful new growth vectors and strategic technology partnerships for the company. Muenster has held various executive roles in the semiconductor industry, including serving as an intrapreneur and business executive at National Semiconductor, Micrel and AMD, where he was heading the automotive market segment. Muenster holds a master's degree in physics from the Technical University in Munich and is a multiple U.S. patent holder.
Since it was founded in May 2018, SiLC has rapidly developed a silicon photonics-based integration platform and integrated a 4D Vision Sensor chip that enables a low-cost, low power, and compact footprint. Using frequency modulated continuous wave (FMCW) technology at 1550nm wavelength, SiLC's optical engine represents the future of lidar in which safety, performance, and range dramatically increase.