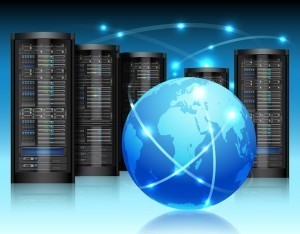 The need for high-speed data transmission and increased data traffic in cloud computing have enabled convergence of complementary metal-oxide semiconductors (CMOS) technology, three-dimensional (ED) integration technology, and fibre-optic communication technology to create photonic integrated circuits. In the near future, by leveraging CMOS technology, the silicon medium has the potential to be fabricated and manufactured on a much larger scale. Some of the most disruptive innovations in silicon photonics are high-speed Ethernet switches, interconnects, photo detectors and transceivers, which enable high-bandwidth communications at a lower cost through low form factor, low power generation and increased performance integration into a single device.
Innovation hotspots, key developers, growth opportunities and more
Frost & Sullivan's new analysis of "Innovations in Silicon Photonics" finds that the North American region has seen significant growth in silicon photonic research and development (R&D) due to the location of hyper-scale data centre facilities, while Asia-Pacific has witnessed investments to improve methods for large-scale manufacturing of silicon photonic components and circuits. The study analyses the current status of the silicon photonics industry, including factors that influence development and adoption. Innovation hotspots, key developers, growth opportunities, patents, funding trends, and applications enabled by silicon photonics are also discussed.
"Currently, innovations in silicon photonics are driven by the convergence of optical and electronic capabilities on a single chip. The innovations are highly application-specific, focusing on high-speed optical communications," said Frost & Sullivan TechVision Research Analyst Naveen Kannan. "Further research and investments are looking towards developing next-generation, high-speed quantum computing. Researchers have transformed high-speed computing by achieving quantum entanglement using two quantum bits in a silicon chip. This will enable high-speed database search, molecular simulation, and drug designing."
Data centers, cloud computing, biomedical and automotive
Wide-scale adoption is expected in various industries, such as data centres, cloud computing, biomedical and automotive. Building low-power interconnects that use light to transfer data rapidly is the main application area within data centres. In the biomedical industry, silicon photonics will enable the creation of highly sensitive biosensors for diagnostic applications.
"Photonic integrated circuits require the designing of photonic components simultaneously with electrical and electronic components. This can be challenging," noted Naveen Kannan. "Players can overcome this challenge by offering services in terms of developing innovative photonic integrated circuit design, product prototyping, and testing methodology as per customer requirements."