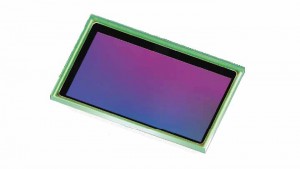 SmartSens recently released two 3M pixel CMOS sensors to its growing video sensor product portfolio. These sensors -- SC3235 and SC3320 -- were designed to perform well in low light environments, making them ideal sensors for use in webcams and security cameras.
As AI technologies are emerging into the visual surveillance applications, resolution greater than 1080P HD and adaptability to complex lighting conditions have become key factors for video sensors. 3MP sensors provide 50% more pixel-resolution than 2MP sensors. SmartSens named this 3MP segment "Full HD Pro" to distinguish from 1080P HD.
Capturing images with clarity and detail
SC3235, 1/2.7" 2304H x 1296V array at 30fps with MIPI and parallel outputs, leverages SmartSens' mature SmartPixel™ architecture technology, providing reliable and high quality image-capture capabilities. Compared with 2MP image sensors, the new 3MP products present richer details and imaging effects.
Clarity from dawn till dusk
In recent years, Smart City applications have become the main driving force of the security/surveillance industry with webcams and security cameras being installed in much more varied settings. In addition to the ability to capture high definition images or footage, the ability to function optimally under complex lighting conditions (such as at dawn or dusk) has become the major challenge for video cameras.
With the new SmartPixel-2 DSI technology, The SC3320 comes equipped with larger optical format at 1/2.5" and Full HD Pro pixel count. This also guarantees a dynamic range of up to 100dB with 60fps supporting 2-exposure HDR and Near Infrared (NIR: 850nm-940nm) enhanced imaging. In other words, capturing images under complex lighting conditions is now a much simpler process.
Currently, SC3235 is being manufactured at scale and has already received positive feedback from multiple OEMs. SC3320 is expected to undergo mass production near the end of 2019.