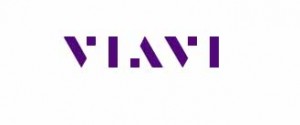 VIAVI Solutions today announced that it will present two technical papers and showcase its latest offerings in precision optical coatings at SPIE Defense + Commercial Sensing Conference April 15-19 at the Gaylord Palms Resort & Convention Center in Orlando, Florida, booth #1715. SPIE DCS joins together industry leaders showcasing the latest advancements in sensors, optics, imaging, lasers for defense, security, health care and the environment.
The U.S. government and its military agencies increasingly rely on specialized high-performance optical filters for combating militarized threats invisible to the human eye and tactical sensors. Advances in infrared (IR) technology have produced defense cameras that provide a more detailed view of the battlefield. The development of 3rd Generation Forward Looking Infrared (FLIR) technology is mission critical for US military to detect and engage threats in high-resolutions with increased precision at greater distances. Furthermore, 3rd Generation FLIR cameras will provide steering assistance to pilots and drivers through difficult environmental conditions such as heavy rain, dense fog and deep undergrowth.
VIAVI is mastering the multiple design challenges associated with producing highly sophisticated, multi-band IR sensor coatings for military and commercial applications. Specialized multiband anti-reflective coatings of uniform thickness and maximum durability over curved surfaces are essential to the functionality of optics used in defense systems such as 3rd-generation FLIR cameras. 3GF will enable US and allied forces to "own the environment."
Breakthroughs in patterned coating technology developed by VIAVI enable a new class of radically miniaturized multispectral sensors that are less than 3 x 3 x 1 mm in size. The resulting tiny multispectral sensor is ideal for integration into mobile devices, wearable electronics, autonomous aerial vehicles, and countless industrial applications. Application of miniaturized sensors will be on display at the VIAVI booth #1715.