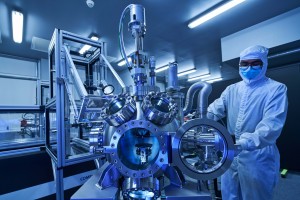 Materize is a Latvia-based research center providing R&D, prototyping and industrialisation services in the fields of photonics, sensors, spectroscopy, thin films, and coatings. Jose Pozo, the CTO of EPIC, talked to Andris Anspoks, the CEO of Materize, to learn about how the center was launched, funded and operates.
Early career
After graduating with an MSc in Physics from the University of Latvia in 1989, Andris began working as an IT Project Manager for AS Dardedze, where he helped to develop Latvia's first business directory. Then in 1991, he co-founded Capital Ltd., a computer assembling and system integration business, and three years later, he became the country's representative for Hewlett-Packard, responsible for HP's UNIX system sales in Latvia.
Although working at HP was a great experience - as he got to understand how to work in international teams and big projects - in 1997, he accepted the challenge of joining Latvia's State Revenue Service as Deputy Director-General. In this job, he was responsible for ICT, construction works, transport, document management and international relations.
During this period, he became Vice-President of LIKTA (Latvian Information Technology and Communications Association), which was founded in 1998 to promote the growth of the ICT sector in Latvia. LIKTA provided a forum for leading industrial companies and organizations, as well as ICT professionals, which gave Andris an invaluable insight into how to create an effective technology ecosystem – knowledge that would later be useful for creating a photonics and smart materials ecosystem with Materize.
Having decided he wasn't suited for a career in the civil service, in 2000, Andris set up his second enterprise, RIX Technologies, a software development company. Over the next four years, the company grew to a workforce of 30 and created various software systems for insurance companies as well as websites for Latvia Eurovision and Latvia National Airlines. This was another rewarding experience as he learned how to scale up a company from a small team and how to structure the responsibilities of a growing workforce.
In 2007, he left RIX Technologies to work as IT Director for a municipally-owned public transportation and infrastructure company serving Riga, Latvia and the surrounding areas.
Return to research
In 2010, having had enough of working in business and public administration for the previous 20 years, Andris took the radical step of returning to the University of Latvia to do PhD in Physics in the Institute of Solid State Physics, University of Latvia (ISSP, UL). As he explains, "I'd never lost my passion for science and I wanted to do something more innovative and challenge myself, so I decided to return home and become a PhD student".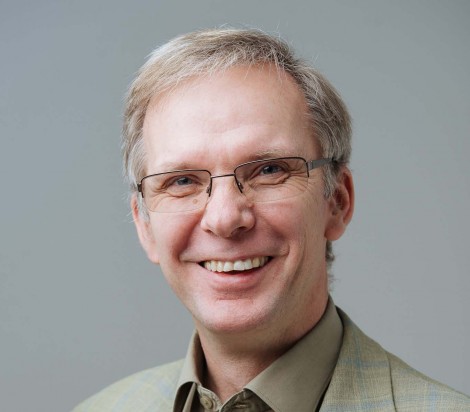 He started in one of the most advanced scientific teams in Latvia - EXAFS Spectroscopy Laboratory, where he studied structure relaxation in nanosized objects using a complex modelling approach involving MD, quantum chemistry and X-ray absorption spectroscopy. In 2014, he became a Senior Researcher and continued his work focusing on nanosized materials, phase transitions, ferroelectrics and multiferroics.
Materize
Over the next three years, Andris and his colleagues, together with the institute's management became aware of the three needs. First, although the research they were doing was valuable, there was a need to get it out of the laboratory and into the industry to make Latvian companies more competitive. Second, there was a need for a single point of contact for industry, otherwise, the research would become uncontrollable. Third, to be effective the focus would need to be at a European, and not just a national level.
Accordingly, and with the help of EU funding, in 2018, the Institute of Solid State Physics, University of Latvia provided €15mn to set up Materize, as a part of the ISSP, UL, with Andris as the General Manager and leader of the technology transfer unit.
Materize's mission was to offer R&D, prototyping and industrialisation services in the fields of photonics, sensors, spectroscopy, thin films and coatings. Which in turn would work as a single point of contact for the industry therefore Materize could offer easy access to tools, expertise, and infrastructure, with a staff of 200 scientists, including 100 PhD researchers and a nanofabrication facility comprising 650 m2 of ISO certified cleanrooms.
Over the last three years, Materize has focused its expertise on five main areas:
1. Materials for electronics and photonics: Materize works with a wide variety of material classes ranging from inorganic single crystals to thin films and nanowires required for electronics, light emitters, fibre optics, sensors. Applications range from ICT to energy harvesting. They also work a lot with organic semiconductor materials for the development of innovative materials for OLEDs. Special attention is given to the prototyping of photonic and microelectronic devices based on these materials in close cooperation with SMEs.
Also available are optical spectroscopy setups for the characterisation of ceramic materials, and as a next step, the creation of a proof-of-concept device in a laboratory environment followed by a prototype targeted to a real-life environment.
2. Thin films and coatings: Materize is active in R&D for green thin-film nanotechnologies, which are based on vacuum technologies e.g., pulsed laser deposition (PLD), chemical vapour deposition (CVD) and organic and inorganic spray-wet technologies. Also, given a high priority, the development of infrastructure and technological processes and the search for new applications, which are highly economical priorities in Latvia.
They also work with the wet casting of materials, for example, thin films used in OLEDs, organic photovoltaics or organic transistors.
Most importantly, Materize offers possibilities to ramp up production to an industrial scale with their partners Sidrabe, a supplier of vacuum coating systems and processes, and EuroLCDs, an innovative LCD technology developer; and they also have a strong collaboration with the anti-reflective glass developer, GroGlass.
3. Nanomaterials and ceramics: Materize cover novel nanomaterials and nanostructures, nanoceramics and polymer nanocomposites, as well as lead-free ferroelectric ceramic materials - especially for the development of different nanowire-based applications, studies of glass ceramics for numerous photonic applications, and the development of lead-free multi-ferroic materials.
4. Materials for energy harvesting and storage: Materize's knowledge of different batteries allows them to work with various materials to develop innovative solutions. They have broad experience in lithium and sodium-ion batteries, and innovative electrode materials, such as graphene thin films. Customers also have the opportunity to access innovative coating technologies, ranging from Materize's multipurpose thin-film development cluster tool to scaling technologies up to industrial scale with their partner Sidrabe, a well-known supplier of vacuum coating systems and processes.
Materize is also highly competent in organic semiconductor materials and carries out original material research, as well as creating prototypes and devices including thermoelectrical devices for energy harvesting, OLEDs and organic photovoltaics.
5. Theoretical modelling and design: Here, the centre offers theoretical modelling to design innovative materials and theoretically determine their characteristics, which is the fastest and most economical way to find new materials with specific properties. They have particular expertise in large-scale first-principles modelling of the atomic and electronic structure of materials with a focus on nanomaterials, defects, surfaces and interfaces. Their notable cluster system ensures high-speed processing of extensive data volumes. And, where required, they use large international super-computer facilities.
Expertise in these fields is combined with unique methods, processes and advanced tools to deliver maximum value for industry applications and innovation. Materize's main industrial partners are GroGlass (anti-reflective glass); LightGuide & CeramOptec (custom fibre optics); EuroLCDs (LCD technologies for microdisplays and planar optical elements); LightSpace (volumetric 3D technology and VR); Baltic Scientific Instruments (radiation and infrared detecting and monitoring systems).
The future
For Andris, two of the big trends for the future are graphene, particularly thin films for innovative electrode materials, and silver nanowires. Nanowires are interesting especially for sensors, although depositing nanowires on a chip can be challenging. Sensors based on quantum technologies, which mainly use thin films, are another potential growth area, together with core-shell elements for nanowires.
But overall, his preferred future for Materize is to find a place in the European landscape, where they can be unique; for example, in polymer photonics using organic nonlinear materials, particularly in areas where photonics connect microfluidics to keep the growing demand for coatings for lab and organ-on-a-chip devices.
What advice do you have for the next generation of entrepreneurs?
Most advice like "talk to people in the industry" and "fail-fast", has already been written, and the rest you can learn in business school. But for me, the following three points are the most important:
First, don't be afraid of anything.
Second, do what you believe – nobody's perfect.
Third, no idea is truly unique; in most cases, it's not the originality of the idea that's important, it's the execution".
Written by Jose Pozo, Chief Technology Officer at EPIC (European Photonics Industry Consortium).