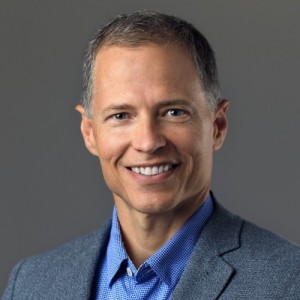 Synopsys, Inc. announced the appointment of Rob Painter to its board of directors. Painter currently serves as president and chief executive officer at Trimble, a global technology company focused on transforming work for industries spanning agriculture, construction, geospatial and transportation.
"We are thrilled to welcome Rob to our Synopsys board of directors," said Aart de Geus, chair and CEO of Synopsys. "Rob is a visionary leader whose expertise in driving innovation and leading transformational growth by digitalization across the technology landscape will further accelerate our mission to help catalyze 'smart everything' solutions for the world. We already have an outstanding board and Rob's intellect and broad experience of practical while complex technology applications will fit right in."
Painter was named president and CEO of Trimble in 2020 after 14 years with the company serving in executive operational and financial roles, including as chief financial officer from 2016 to 2019. During his tenure, Trimble's revenue significantly expanded from $940 million to $3.67 billion as the company successfully executed its strategy of connecting and digitizing work across industries such as construction, agriculture and transportation. He holds a bachelor's degree in finance from West Virginia University and an MBA from Harvard University.
"It's an honor to join the board of Synopsys," said Painter. "The world continues to digitize, AI is here, and I believe Synopsys is the right company, in the right space, at the right time. I look forward to partnering with the Board and the leadership team as Synopsys continues to advance and deliver an unmatched product portfolio to enable a new 'smart everything' era."
About Synopsys
Synopsys, Inc. (Nasdaq: SNPS) is the Silicon to Software™ partner for innovative companies developing the electronic products and software applications we rely on every day. As an S&P 500 company, Synopsys has a long history of being a global leader in electronic design automation (EDA) and semiconductor IP and offers the industry's broadest portfolio of application security testing tools and services. Whether you're a system-on-chip (SoC) designer creating advanced semiconductors, or a software developer writing more secure, high-quality code, Synopsys has the solutions needed to deliver innovative products. Learn more at www.synopsys.com.