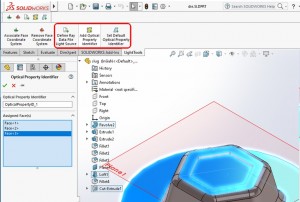 Synopsys, Inc. announced the release of version 9.1 of its LightTools illumination design software, which expands LightTools' comprehensive features and workflows for illumination optics design with new tools to model and analyze light detection and ranging (lidar), AR/VR, and biomedical systems. Additionally, version 9.1 introduces a Distributed Simulation Module that increases the speed of computation-intensive ray tracing, as well as improved optomechanical interoperability with Dassault Systèmes' SOLIDWORKS 3D CAD software.
LightTools v9.1 update includes:
Efficiency enhancements to the LightTools SOLIDWORKS Link Module give illumination engineers more control and ease of use for optomechanical modeling. Users will experience faster model setup with the ability to control source placement and assign optical properties within SOLIDWORKS.
New design capabilities meet demanding requirements for LiDAR systems, AR/VR headsets, display technologies, and biomedical instruments. Users can design laser sources with Gaussian and Super Gaussian light distributions using spatial and angular apodization, as well as model and analyze polarizing elements with biaxial birefringent materials.
The LightTools Distributed Simulation Module can accelerate the simulation speed of large, computation-intensive ray trace processes over a network of computers. The module, which is useful for boosting ray trace speeds for stray light and luminance analyses, now supports forward and backward simulations.
Availability
LightTools v9.1 is available now. Customers with a current maintenance agreement can download this version from the Synopsys website using their SolvNetPlus account, or obtain the software from their local distributor.