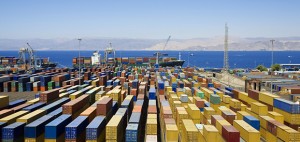 Teledyne has announced the acquisition of ETM-Electromatic Inc of Newark, CA, USA. ETM has expertise in design, build and test of high-voltage, high-power microwave and high-energy X-ray products for medical, security, communications, radar/EW, and test/measurement markets.
ETM's pedigree and scarce combination of high-voltage, microwave combining, thermal engineering, and X-ray system integration capabilities complement Teledyne's broad portfolio of microwave and power conditioning products and will enhance our ability to respond to customers' increasing requirements for more integrated solutions.
Philip Nicholson, Vice President of Teledyne e2v RF Power said "ETM is well known for its capability in high-power microwave/RF and high-energy X-ray systems and this acquisition will enable us to jointly deliver bespoke RF solutions with strong technical support and manufacturing centres in the USA, Europe and China".
Bill Nighan, Vice President of ETM's High Energy X-Ray (HEX) Business said "ETM has had a strong relationship with Teledyne since our founding, with our offerings ranging from military satellite communications amplifiers and threat simulators to high energy X-ray products for radiation oncology and border security. Our integration with Teledyne e2v will clearly enable even greater support of customers in these markets, from components and sub-systems to turn-key systems and controls, with each tailored solution leveraging our combined expertise."