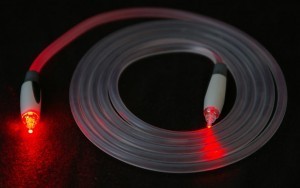 In this interview, Antonio Castelo, EPIC's Technology Manager for Bio-Medical and Lasers, talks to Antreas Theodosiou, founder of Lumoscribe a Cyprus-based company specializing in developing sensors and lasers using optical fibers. The company's portfolio includes a range of high-quality sensors and complete optical sensing solutions for various applications.
What have you done to become a CEO? Story of the Lumoscribe?
If you Google 'How to become a CEO' you will get a list of things that you need to do or qualities you need to have to become the top-ranking executive of a company: you need to get an education, have experience, have leadership skills, be social and charismatic, have a vision and so on.
Becoming a CEO was the natural outcome of my decision to create my own company, Lumoscribe.
Upon earning my PhD in Photonics in 2018, I came to a place where I had to choose either to pursue a career in the academic field or start my own R&D company. At that time, I chose to do the latter because I believed that an R&D company would open a new world of opportunities and challenges and consequently take my career prospects to a new level.
Through my company, I started applying for research grants whereas other PhD holders were doing the same through the universities they had been hired by. This differentiation gave me leverage compared to 'the competition' because my prospects of commercializing the R&D findings through a private company were higher and more feasible.
At the beginning having my own company was not an easy task; although I had the vision and the drive to make Lumoscribe a success, I was lacking business skills and experience. I was determined to make it work, so I enrolled in an MBA program to fill the business gaps I lacked. I studied other entrepreneurs in the field, cases like mine, I networked and concentrated on my goal without allowing any external destructions to disorientate me.
After five years of hard work and constant accumulation of relevant knowledge Lumoscribe has reached a level where it is about to take the position it deserves in the international photonics market.
What would you have done differently?
'I wouldn't have done anything differently,' this is my first response to this type of question. I will explain why:
When I was younger, I always imagined my life being one of constant learning, creativity, and being productive and useful to my community. My internal compass was set on a constant self-improvement mode where my goal was that each day I would keep evolving and progressing; firstly, as a human being and later as a professional.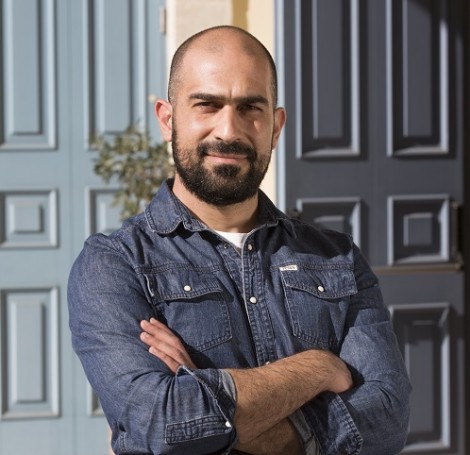 A couple of decades later, my internal compass is set on the same mode. Along the way, I have made many mistakes, due to the lack of market experience and business knowledge. However, these mistakes have defined my current professional status and market position. I am quite convinced that despite the mistakes of the past, my professional and personal paths are fully aligned with my internal compass which has never failed me.
My thirst to keep learning, being creative and productive and an active community member is still the same, as it has been for almost two decades now.
What is your vision for your company?
My vision is to make Lumoscribe a world-leading photonics innovation company; a company that will translate and convert the science of photonics into meaningful tools for end-user friendly applications.
What is your advice to young entrepreneurs?
Being a young entrepreneur myself, I would suggest to other young entrepreneurs to stay focused on their goals no matter what. If young entrepreneurs fail in their initial investment summons or if they make mistakes in some decision processes, they should not be discouraged in any way; they should turn these failures and mistakes into powerful tools.
Embracing these tools, staying focused on your goals, and working hard to achieve these goals are the steps to follow for success.
Most importantly, I would tell to the young entrepreneurs to enjoy the fascinating journey of having and operating a company of their own.
Written by Antonio Castelo, EPIC's Technology Manager for Bio-Medical and Lasers