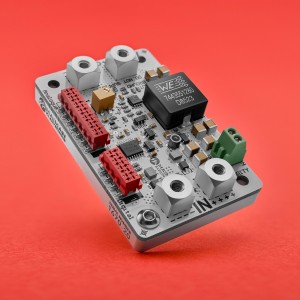 Maiman Electronics LLC is a Russia-based company that specializes in the development and manufacture of laser diode drivers. The company has partners across various industries from material processing to medical equipment to laser measurement, providing ultra-compact and highly reliable solutions that can be easily integrated into the customers laser system.
Jose Pozo, EPIC's CTO, spoke with Alexey Gayoso, CEO to learn about Maiman Electronics' path to success.
Early career
Born to a Cuban father, went to study in the USSR in the 80s, in 2011, Alexey graduated from the ITMO University in St. Petersburg with a degree in Commerce (Innovation Project Management). Established in 1900, ITMO University was, and still is, one of Russia's leading higher education and research institutions, specializing in IT, Photonics, Optics, Mechatronics, Robotics, Smart Technologies.
On graduating, he became a Project Manager for FEDAL, a small company developing and producing electronics for laser power supplies, diode drivers and charging modules. Being responsible for sales and with no formal technical training, Alexey spent the next 2 years learning as much as he could about the characteristics of the technology and in 2013, he was promoted to FEDAL's Sales and Marketing Director.
Maiman Electronics
By 2016, Alexey had become aware of three main imitations of FEDAL's business strategy. Firstly, they were focusing too narrowly on the Russian market; secondly, their products were too customised; and thirdly, like most other Russian companies, they were reluctant to outsource and tried to make too many components by themselves.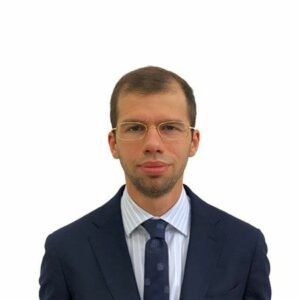 As a result of discussions with developers and engineers, he had identified a gap in the global market for ready-made electronics for laser systems. As he explains, although important, the electronics are a relatively small cog in a laser system, which system developers tended to consider as of secondary importance.
Accordingly, in 2017, using only his own money, Alexey, together with an electronics engineer, co-founded Maiman Electronics. Costing only €100 and with only two agreements to sign, the company was created in 5 days.
With the focus on international exports, the aim was to develop super-reliable electronics so that customers didn't have to worry about this aspect of their systems and only needed to focus on the laser and the photonics, which would considerably speed up the development of prototypes.
Company development
In the last four years, the company has developed three types of products:
Laser Diode Controllers: (OEM CW/QCW, TEC for Butterfly LD 10 pin). These are high stability laser diode current sources with current noise 10-15 µA and TEC controller for precision maintaining temperature on peltier element with an accuracy of 0.01 °C. Four models are available with different maximum LD currents (250mA -3000mA). There are also seven modifications with different mounts, LD pinouts and LD connectors. Main features: low-noise solution, current ripple not more than 10-15 µA; all-in-One - current source, TEC controller and mount for Butterfly laser diode.
High Current Laser Diode Drivers (CW/QCW, OEM CW/QCW, TEC): These compact drivers provide high power density (2.5kW in full brick size); high efficiency up to 98,7% and have analogue or digital control. All power components are under the board, filled with thermally conductive compound and mounted on an aluminium base plate. This allows to used drivers in water cooled systems. For OEMs, they are simple to integrate and easy to install in user's system providing high stability operation and multiple types of LD Protection.
Benchtop Laser Diode/TEC Controllers and Drivers CW/QCW:
This product line is more focused on laboratory testing and early prototyping. Benchtop have the ability to Ñontrolled locally with touch screen or buttons and has an important option to save 9 presetting which is useful during the tests. Benchtop solutions based on Maiman OEM solutions and have all their features.
During this period, Maiman Electronics has grown to become a truly international company with distributors in Russia, the US, Europe, China, Japan and several other Asian countries. They now have a workforce of 10 employees and sell in more than 35 countries, with an impressive portfolio of customers including Google, Airbus, Lockheed Martin and Stanford University, MIT and laser manufacturers like Amplitude and NKT photonics.
Factors of success
Alexey puts Maiman's success down to the following factors:
Transparency: Even though the company is Russian, unlike most of their competitors, their website is only in English and the prices of all products are clearly stated in Euros.
Quality: To maintain the highest quality standards, before delivery, all products are thoroughly tested using by automatic programs. The program controls all measuring devices and avoids errors that arise during manual testing. Each device is delivered with a test report, which allows the company to provide a failure rate of less than 1%.
Customer support: This is crucial: all customer problems or queries about interfaces, standards or any other technical issues are resolved as quickly as possible and with the minimum of fuss.
Outsourcing: From his experience with FEDAL. Alexey is conscious of the need for the company to focus on what it does well and not attempt to do everything itself. For Maiman, this means concentrating on marketing, customer support and design quality products. Other areas, like sales and series production are contacted out.
Good distribution: As Alexey points out, to do something global, finding good distributors is crucial. While not so important for truly original products, for standard, off-the-shelf devices, contracting good distributors with knowledge of a target region's language, culture and market conditions and with the ability to provide a high level of customer support is of utmost importance.
Continual improvement: To stay ahead of the game, from the very beginning, Maiman have used customer feedback to continually improve their products.
The future
While Maiman will continue to focus on developing electronics for the laser market, the company plans to develop new products: thermal stabilization systems (TEC controllers), diode drivers with fast modulation capability and pulse driver. New products will take key Maiman features: compact design, high power density, reliability and user-friendly interface.
The company is also planning to open a small subsidiary in Estonia to make it easier to provide customer support to European customers, which can be difficult to do from Russia. Additionally, a European based company will make it easier for US firms who are currently experiencing political problems sourcing from a Russian company.
If you started again, what would you do differently?
"As I already mentioned, during my period with FEDAL I saw a lot of mistakes but I'm proud to have worked there and really grateful for the experience it gave me. Of course, I've made quite a few mistakes myself since starting Maiman, but with the experience and knowledge I have now, I probably wouldn't repeat them. On the other hand, the mistakes I've made have been a valuable learning experience and have made me the person I am now".
What advice do you have for the next generation of entrepreneurs?
"First, it's important to find your space in the market. A company is a money spending machine and if you want the machine to also bring in money, you need to plan what you are going to sell before you begin.
Secondly, although managing a company involves a lot of different tasks, it's very important to set some time aside to think about how you can improve your products. Without continual improvement you will become less competitive and less able to add value to your customers.
Third, don't try to do everything yourself: do what you're good at and outsource the rest.
Fourth, if you want to sell globally, it's crucial to find good distributors who not only know the local language, culture and market conditions but who also have the ability to provide a high level of customer support.
Finally, and most importantly, be transparent with your customers: know what they want and be clear about what you can offer and for what price"
Written by Jose Pozo, Chief Technology Officer at EPIC (European Photonics Industry Consortium).