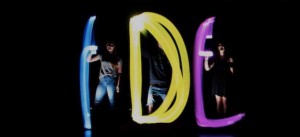 May 16th 2019 marks the global celebration of the second edition of the International Day of Light. The International Day of Light is an official observance of UNESCO that provides an annual focal point for the continued appreciation of light and the role it plays in science, culture and art, education, and sustainable development, and in fields as diverse as medicine, communications, and energy. The broad theme of light allows many different sectors of society worldwide to participate in activities that demonstrates how science, technology, art and culture can help achieve the goals of UNESCO – education, equality, and peace.
As the Director General of UNESCO Audrey Azoulay states in a special message for the International Day of Light 2019: "All its natural benefits and its scientific and technological applications make light an essential part of the daily life of our societies; these benefits and applications make light an important issue for the Sustainable Development Goals of the 2030 Agenda for Sustainable Development."
Over 300 events are already registered to take place in 60 countries worldwide, bringing together an international community of scientists, students and the public. A special focus of celebrations on 16 May will be the Illuminating Education conference held at the UNESCO Category 1 Institute ICTP in Trieste. Presentations will cover a wide range of topics, from leading edge inspiring science to discussions of science education, issues of diversity and gender equality, and practical career advice.
The major goals of the International Day of Light are:
Improve the public understanding of how light and light-based technologies touch the daily lives of everybody, and are central to the future development of the global society.

Build worldwide educational capacity through activities targeted on science for young people, addressing issues of gender balance, and focusing especially on developing countries and emerging economies.

Highlight and explain the intimate link between light and art and culture, enhancing the role of optical technology to preserve cultural heritage.

Enhance international cooperation by acting as a central information resource for activities coordinated by learned societies, NGOs, government agencies, educational establishments, industry, and other partners.

Emphasise the importance of basic research in the fundamental science of light, the need for investment in light-based technology to develop new applications, and the global necessity to promote careers in science and engineering in these fields.

Promote the importance of lighting technology and the need for access to light and energy infrastructure in sustainable development, and for improving quality of life in the developing world.

Raise awareness that technologies and design can play an important role in the achievement of greater energy efficiency, in particular by limiting energy waste, and in the reduction of light pollution, which is key to the preservation of dark skies.
A full list of planned events worldwide can be accessed on the official Events Page.