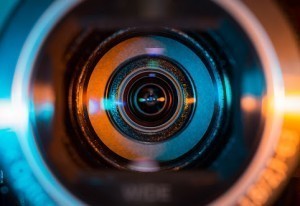 TKH has acquired 100% of the shares of SVS-Vistek. With 60 employees, SVS-Vistek realises an annual turnover of about € 20 million. With this acquisition, TKH further strengthens its position in the vision industry. To offer customers advanced technologies and solutions, the vision companies of TKH are clustered into the "TKH Camera Sensor Technology Cluster" and encompasses the companies Allied Vision, Chromasens, Mikrotron, NET, Tattile and the recently acquired SVS-Vistek.
The purpose of the TKH Camera Sensor Technology Cluster is to build on each company's individual competencies to offer innovative solutions and first-class service to the vision market. It brings continuous improvements in business excellence and customers' value add by harvesting the identified synergies between the different companies of the cluster: on the process side as well as on the product solution side and is allowing our customer a real one-stop-shopping experience.
"Go-to" address in the vision industry
Peter Tix, head of the TKH cluster said, "Our goal is to become the go-to address for anyone facing complex vision challenges. With our six sister companies, we cover a scope of expertise that is second to none in the industry with line scan, area scan, high-speed, high-resolution, infrared, and many more technologies. We serve a large array of applications ranging from embedded vision modules to industrial, medical, and scientific imaging as well as traffic monitoring solutions".
The companies in the cluster will further deepen their collaboration on technology, manufacturing, logistics and sales channel as well as back-office services towards integrated structures to leverage on the group's potential and deliver more value to customers and partners.