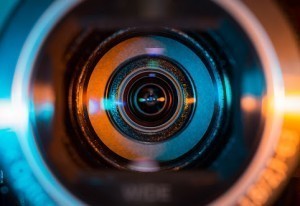 The global underwater camera market was valued at US$ 304.7 Mn in 2022. It is estimated to grow at a CAGR of 5.5% from 2023 to 2031 and reach US$ 498.7 Mn by the end of 2031.
Among the latest trends in underwater cameras is their miniaturization and enhanced portability. Manufacturers are developing compact and lightweight devices without compromising on image quality, making it easier for divers, snorkelers, and water sports enthusiasts to capture stunning marine moments effortlessly.
Emerging innovations are bringing 360-degree underwater imaging to the market. This trend allows users to record immersive spherical videos and photos, providing a comprehensive view of the underwater environment. From marine biologists studying coral reefs to recreational divers sharing their underwater explorations, 360-degree cameras offer exciting possibilities. Underwater cameras are incorporating social media integration directly into their platforms.
Competitive Landscape
Cutting-edge innovation and fierce competition drive the underwater camera market, with industry leaders vying for supremacy in performance, features, and affordability. Some prominent manufacturers are as follows:
Nikon Inc., Sony Group Corporation, Olympus Corporation, GoPro Inc., SeaLife Cameras, Ikelite, Aquatic Digital, Fujifilm Corporation, Garmin Ltd, and Canon Inc. are the prominent underwater camera manufacturers.
Some important developments with regard to underwater cameras are as follows:
In July 2023, Canon Inc. announced that the company had developed a process for sorting plastic pieces based on material, utilizing their tracking type Raman spectroscopy technology. The technology enabled accurate identification of materials, including black plastic pieces mixed with other colors. Canon aimed to launch a plastic sorting equipment utilizing this method by the first half of 2024.
Product Portfolio:
FUJIFILM offers a diverse product portfolio ranging from mirrorless cameras like the X-Series to instant cameras like Instax. They also provide lenses, printers, and photographic accessories, catering to professionals and enthusiasts alike with their innovative imaging solutions.
Nikon specializes in imaging products, including DSLR and mirrorless cameras like the Nikon Z Series. Their product portfolio extends to lenses, binoculars, and accessories, offering cutting-edge technology and exceptional image quality for photographers of all levels.
With constant advancements in imaging technology, underwater cameras now boast higher resolutions, better image stabilization, and improved low-light performance. These upgrades empower users to capture vivid, detailed visuals, even in challenging underwater conditions. As environmental consciousness grows, manufacturers are embracing eco-friendly practices in the production of underwater cameras. Sustainable materials and energy-efficient designs are becoming more prevalent, catering to consumers who prioritize environmental responsibility.
Key Findings of the Market Report
In 2022, the worldwide underwater camera sector reached a valuation of US$ 5.6 billion.
The global underwater camera industry is anticipated to reach an approximate market value of US$ 6.16 billion in 2023.
Mirrorless cameras dominate the underwater camera market with their compact design, superior image quality, and versatility for underwater enthusiasts.
Commercial industries lead the underwater camera market, with growing demand from the entertainment and broadcasting sectors, followed by individual enthusiasts.
Drivers & Trends
Unveiling an exciting fusion of technology, drone-integrated underwater cameras are emerging as an unexplored growth driver. These underwater drones can plunge into the depths, capturing mesmerizing footage from beneath the surface and providing a unique perspective for filmmakers, marine researchers, and underwater enthusiasts.
A lesser-known trend that is set to fuel market growth is the rise of underwater camera rentals and subscription services. As underwater photography gains popularity among travelers and adventure enthusiasts, not everyone is willing to invest in high-end camera gear. Rental and subscription services cater to these individuals, providing access to premium underwater cameras at affordable prices.
With virtual reality (VR) rapidly gaining traction, underwater camera manufacturers are turning their attention to underwater VR content creation. Underwater VR experiences allow users to virtually explore stunning marine landscapes, swim alongside marine life, and experience the thrill of diving without getting wet.
Global Underwater Camera Market: Regional Profile
As a leading region in the underwater camera market, North America boasts a strong presence of tech-savvy consumers and adventure enthusiasts. The United States and Canada drive significant demand, with a focus on cutting-edge technologies and innovative camera features. Underwater photography, marine research, and eco-tourism are thriving here, bolstered by the popularity of water sports and diving destinations.
Europe showcases a growing affinity for underwater photography, particularly in coastal countries like the United Kingdom, Germany, and Spain. The region embraces underwater cameras for recreational use, marine exploration, and documenting aquatic ecosystems. With a burgeoning interest in travel and wildlife experiences, the European underwater camera market is on the rise.
The Asia Pacific region exhibits immense growth potential in the underwater camera market, driven by countries like Japan, China, and Australia. Booming tourism, water-based activities, and a flourishing marine conservation scene contribute to the market's expansion. As disposable incomes increase and interest in underwater photography surges, Asia Pacific emerges as a vibrant market for underwater camera manufacturers.