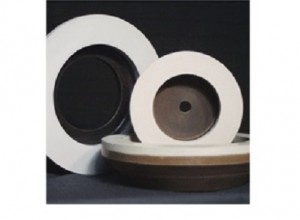 Universal Photonics Incorporated (UPI), global manufacturer and distributor of critical surfacing and polishing technology, announces that it will showcase both consumables and machinery for all surfacing applications at Photonics West 2023 at the Moscone Center in San Francisco, California, January 28th to February 2nd.
UPI will be located in the South exhibit hall at booths #1748 & #1749,
Booth #1748 will feature machinery from a selection of exclusive UPI partners. On hand will be the TPM400A double-sided polisher from SOMOS | IWT. Available for polishing or lapping, the machine is known for high throughput precision and can be customized with features to match your specifications. Additionally, SOMOS | IWT will display the NCS200 Diamond Wire Saw with tilt and rotation table. Turbo HKS will feature the T06 Centrifuge, suitable for separating harmful particles from industrial liquids. DAMA's LG500 chamfering machine, designed to meet the demands of the optical industry on bevel quality and dimensional accuracy of straight or prismatic work pieces, will also be on display.
Booth #1749 will showcase some of UPI's many consumable products. UPI's proprietary line of LP Unalon polyurethane polishing pads will be handy, including SC-955, optimal for polishing where higher removal rates, consistent flatness, and an overall good surface finish are required. Also available is Trizact Diamond tile from 3M, best for faster cut rates and less subsurface damage, all while increasing productivity. UPI's wide variety of polishing and blocking pitch, with specifications custom to your needs, will also be featured. Learn about UPI's polishing compounds, slurries, and powders including our proprietary Hastilite polishes for advanced optics, each uniquely engineered for optimal stock removal & surface finish.