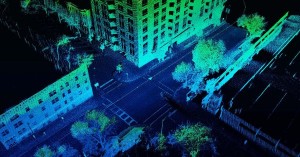 Nikon will help build Velodyne's lidar sensors for self-driving applications.
Beyond AV and ADAS, Velodyne will leverage Nikon's mass manufacturing prowess as lidar sales expand within other emerging markets. Accelerated by its partnership with Nikon, Velodyne's low cost lidar solutions will benefit a range of business segments, including robotics, security, mapping, agriculture, and unmanned aerial vehicles (UAVs).
Nikon invested USD 25 million in Velodyne last year and now aims to combine Nikon's optical and precision technologies with Velodyne's lidar sensor technology. Since the investment, both companies have been investigating a business alliance that includes collaboration in technology development and manufacturing.
This manufacturing agreement represents the initial phase of the Velodyne/Nikon business alliance. The companies will continue to investigate further areas of a wide-ranging and multifaceted business alliance.